Youth Unemployment in China: Navigating Challenges and Building a Sustainable Future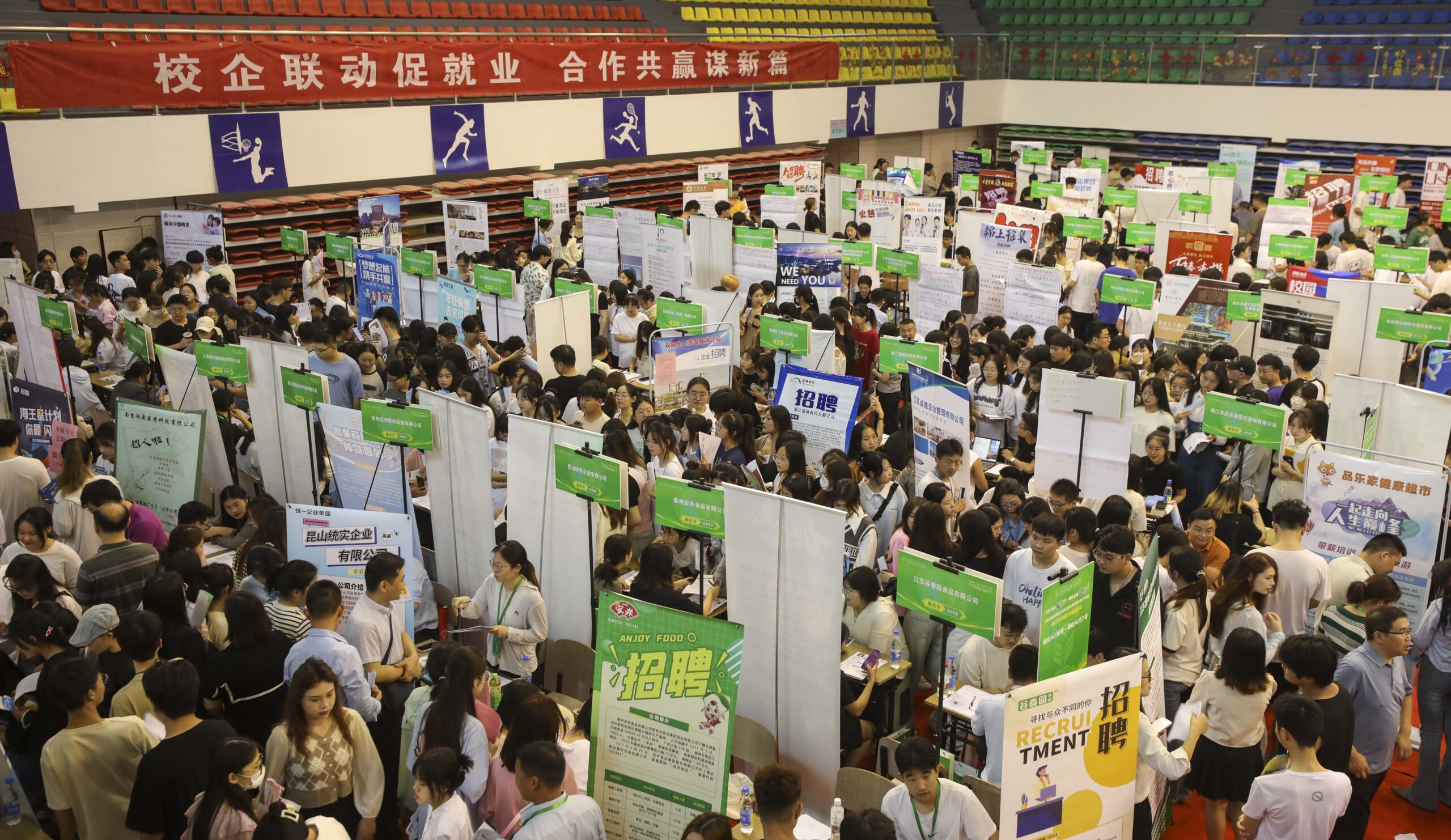 1:The Structural Shift in the Post-Pandemic Job Market
On July 17th, the National Bureau of Statistics of China released the latest unemployment figures, showing that the unemployment rate among young people aged 16 to 24 had reached a record high for three consecutive months. In April, the rate was 20.4%, rising to 20.8% in May, and surging even further to 21.3% in June.
The employment environment has become increasingly challenging since May. Over 33 million people were actively seeking employment, out of which around 26 million had found jobs, leaving about 6 million still searching. Many recent graduates had to wait for the pandemic to end before actively searching for jobs. However, in the post-pandemic era, the Chinese job market experienced a structural shift.
The surge in youth unemployment was mainly in June due to the entry of 11.58 million university and college graduates into the job market. Based on past records, the youth unemployment rate is expected to remain high until August before potentially easing.
The article focuses on the challenges faced by graduates in finding suitable jobs and analyzes the rise in youth unemployment rates for three consecutive months. China authorities attributed the difficulty in finding suitable talent for high-tech jobs, emphasizing that the current unemployment problem was primarily structural in nature, attempting to dispel concerns of economic stagnation or decline.
However, China's official calculation of unemployment differs from international standards. In China, if a person works for more than one hour per week, they are not considered unemployed. Additionally, those on unpaid leave, factory shutdowns, or individuals who voluntarily left their jobs and haven't started looking for new ones are not classified as unemployed.
It is hard for Chinese graduates and their transition to the job market after the post pandemic era. As a result, China has created 74 new types of occupations over the years, including positions like assisting restaurants in developing delivery menus, pricing, and packaging for food delivery operations.
2:Government Initiatives and their Effectiveness
To combat the rising unemployment rate, 27 provinces have significantly expanded their public service sectors. In Gansu Province, the expansion rate reached as high as 80%, while more than half of the provinces experienced a similar increase. In addition, major colleges and research institutes increased their enrollment quotas. Nationwide, 864 research institutes accepted 761,763 new students, surpassing last year's numbers by over 10,000. At the same time, a record-breaking 4.74 million people applied for research institutes, representing an increase of 170,000 applicants compared to the previous year.
In the past, graduates could easily find temporary jobs, such as tutoring in education centers, while waiting for formal employment interviews. However, such opportunities have disappeared, especially in the K9 English tutoring sector (covering primary and junior high school education) since the "Double Reduction" policy was introduced in July 2021 to reduce academic burdens for students and parents.
The Chinese government has called on young people to be pragmatic and embrace the impact of unemployment. The program of "Down to the Countryside" (下鄉) that the government encourages them to work in areas where the country and its people need them the most. A commentary in The People's Dairy(人民日報)urges graduates to find the intersection between their strengths and societal needs, stay humble, and objectively assess their qualifications to make career choices based on practical considerations.
Chinese authorities urge young people to set aside their pride and bravely face the impact of unemployment. This commentary cites examples of young people who have found fulfillment in projects like the Western Region University Volunteer Service Plan and the Three Supports and One Assistance Plan, contributing to poverty alleviation efforts and rural development.
The government's "Down to the Countryside" initiative is insufficient to address the issue. A slow recovery in China's economy, a rebound in consumer confidence, and a positive outlook for private or state-owned enterprises may eventually relieve the youth unemployment crisis. These initiative have not been well-received by many netizens who feel that the government is not adequately addressing the challenges faced by young graduates in finding suitable jobs.
3: The Shift in Career Aspirations for Graduates
Facing a challenging job market, coupled with a surge in graduates, it has become increasingly difficult for them to find decent employment opportunities. What kind of job do graduates aspire to?
According to a survey released on July 14th by "Weibo," nearly ten thousand graduates were interviewed, and over sixty percent of them included "internet influencer" or "live streamer" as potential career options. The internet performance industry in China is thriving and is estimated to create around one hundred million job opportunities.
However, over 95% of internet influencers earn an average monthly income of less than 5000 RMB, which is hardly sufficient to cover rent and basic living expenses in major cities like Beijing, Shanghai, and Guangzhou. Despite Premier Li Keqiang's previous efforts to promote and protect street vending, the "street vendor economy" has been secretly flourishing in various urban areas.
Many graduates residing in towns have turned to domestic work, whether staying at home to help their families or claiming to be full-time filial children, or have had to return to their rural hometowns for blue-collar jobs due to the lack of job prospects in cities. Some college graduates from rural areas feel that their talents are being underutilized as they find themselves unable to find suitable jobs in big cities.
The serious mismatch between human resources and the job market has resulted in a severe distortion and imbalance in China's higher education investment, as well as lead to a loss of confidence and hope among the younger generation.
Like the butterfly effect, the unemployment problem among the 16-24 age group has sparked then caused panic among the 25-35 age group. Many fresh graduates, willing to accept lower salaries, all possess impressive educational backgrounds from renowned universities (211 or 985 universities). Companies might not see the need to employ workers with higher salaries but ordinary skillsets, leading to many middle-aged workers with higher salaries but less competitive skills being unexpectedly laid off.
4: To Mitigate the Mismatch in Education and Job Market
Amidst the scorching summer where global temperatures are breaking records, the job market for Chinese graduates seems to be plunging into a harsh winter. Relying solely on the government's initiative to promote employment in rural areas is insufficient. Only with China's gradual economic recovery, a rebound in private consumption, and private or state-owned enterprises regaining confidence in the market's prospects, will the unemployment crisis among China's young generation have a chance to ease.
To mitigate the mismatch between human resources and job market demands, a comprehensive strategy needs to be developed. This strategy should prioritize investment in education and skill development, focusing on the needs of both the market and the individual. By promoting a better alignment between education and the job market, graduates can be better equipped to enter the workforce with relevant skills and adaptability.
A more comprehensive and long-term approach, involving collaboration between government policies, educational institutions, and the private sector, is needed to create a sustainable and inclusive job market for young graduates. By empowering them with the right skills and opportunities, China can build a brighter future for its young workforce and ensure economic growth and stability for the country as a whole.
One of the key factors to address youth unemployment is to ensure that educational institutions are aligned with the needs of the job market. Universities and colleges should work closely with industries to design relevant and up-to-date curricula that equip students with practical skills and knowledge. Providing internships, apprenticeships, and other hands-on learning opportunities can bridge the gap between theoretical education and real-world job requirements.
Encouraging entrepreneurship and supporting startups is another essential aspect of empowering young graduates. The government can create policies that foster a favorable business environment, offer financial incentives, and streamline bureaucratic processes for starting a business. A robust startup ecosystem can stimulate job creation, drive innovation, and attract talent, helping to absorb the growing number of graduates entering the job market.
To address the issue of structural unemployment and promote job creation, the Chinese government has focused on supporting small and medium-sized enterprises (SMEs), recently issued 31 items policies to encourage the development of private enterprises on July 19th. These policies aim to support and promote the growth of private businesses, fostering an environment conducive to entrepreneurship and innovation. SMEs are major contributors to employment in many economies and play a vital role in China's economic landscape. By providing targeted financial support, reducing administrative burdens, and facilitating access to resources, SMEs can thrive, leading to a more diverse and resilient job market.
Moreover, leveraging technology and digital transformation can create new opportunities for employment. Encouraging the development of high-tech industries, digital platforms, and e-commerce can open doors for graduates in various fields, from information technology to marketing and logistics.
5. Conclusions
Despite the challenging employment landscape, many young graduates still hold on to their dreams of finding meaningful work. They aspire to secure jobs that align with their skills and interests, regardless of the difficulties they may face. However, the current job market does not always offer the opportunities they desire.
As China current economy deflation risks, addressing youth unemployment becomes even more critical. While government initiatives like the "Down to the Countryside" program may provide temporary solutions, they are not sufficient to tackle the complexities of the current employment situation.
The Chinese government's call for young people to embrace the impact of unemployment and seek opportunities where they can contribute to the country's needs reflects the authorities' efforts to address the situation. However, many netizens view this approach as a way to assign graduates to positions the government deems necessary, rather than focusing on their individual aspirations and talents.
As China's economy navigates through challenging times, it's essential to recognize the potential of its young workforce as a driving force for future growth and innovation. Fostering an environment that nurtures talent, encourages entrepreneurship, and promotes skill development will be crucial in unlocking the potential of the youth and generating economic prosperity.
It is time for China government to concern that needs for a comprehensive, long-term approach to address youth unemployment. To enhance the employability of young graduates, ongoing training and reskilling programs can be implemented. Offering professional development courses and certifications can help graduates adapt to changing job market demands and gain a competitive edge.
In parallel, it is crucial to promote a culture of lifelong learning, encouraging individuals to continually improve their skills and knowledge throughout their careers. Emphasizing continuous learning can create a workforce that is agile, adaptable, and ready to embrace new challenges.
Lastly, addressing the issue of youth unemployment requires a collaborative effort between the government, private sector, educational institutions, and society at large. By working together, stakeholders can identify opportunities and implement comprehensive strategies to create a more inclusive, sustainable, and thriving job market.
In conclusion, the surge in youth unemployment in China highlights the need for innovative and comprehensive solutions. Addressing this issue requires a multi-faceted approach, ranging from educational reforms and entrepreneurship support to fostering a dynamic job market and promoting continuous learning. By empowering graduates with the right skills, opportunities, and resources, China can unlock the potential of its youth and pave the way for a brighter economic future.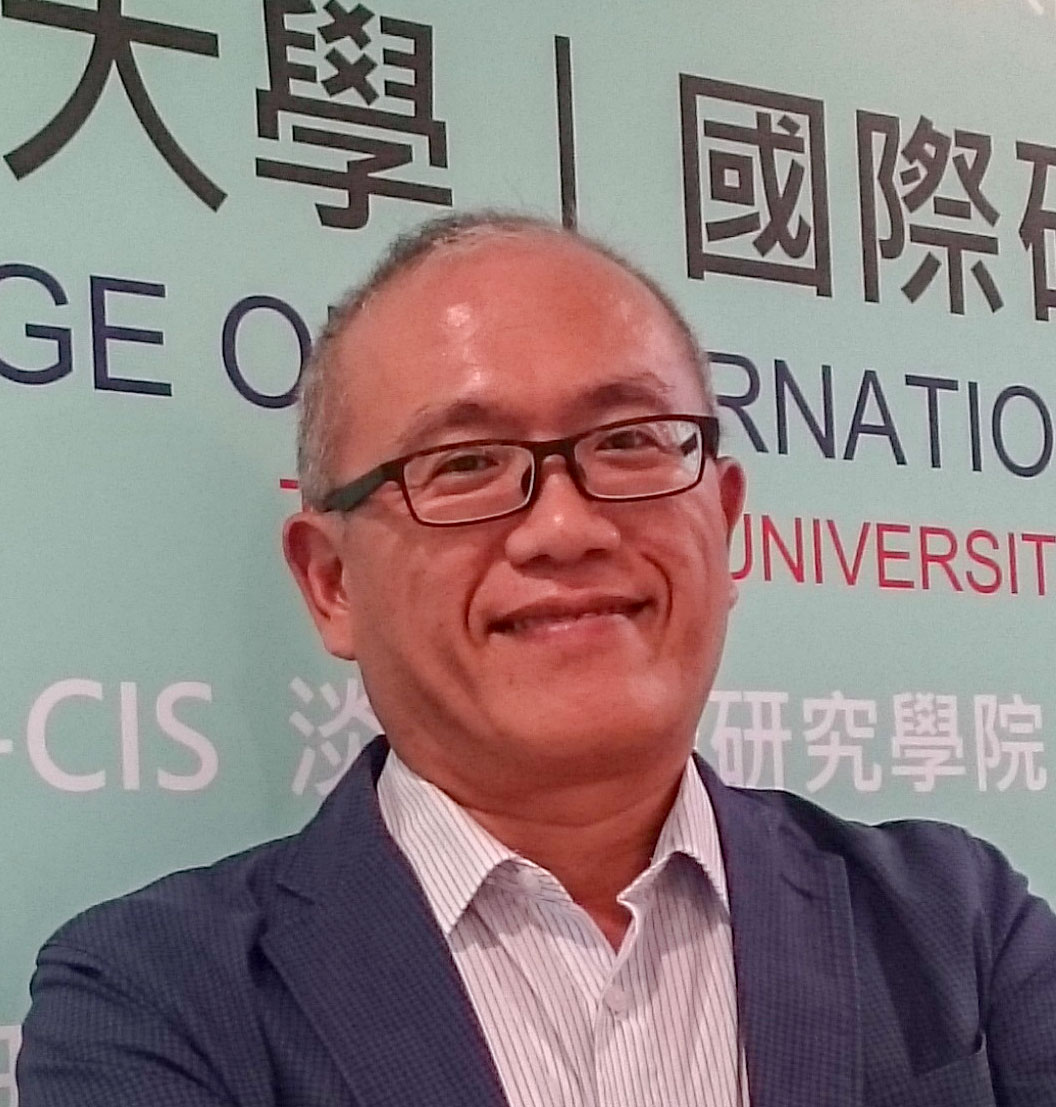 陳建甫博士、淡江大学中国大陸研究所所長(2020年~)(副教授)、新南向及び一帯一路研究センター所長(2018年~)。 研究テーマは、中国の一帯一路インフラ建設、中国のシャープパワー、中国社会問題、ASEAN諸国・南アジア研究、新南向政策、アジア選挙・議会研究など。オハイオ州立大学で博士号を取得し、2006年から2008年まで淡江大学未来学研究所所長を務めた。 台湾アジア自由選挙観測協会(TANFREL)の創設者及び名誉会長であり、2010年フィリピン(ANFREL)、2011年タイ(ANFREL)、2012年モンゴル(Women for Social Progress WSP)、2013年マレーシア(Bersih)、2013年カンボジア(COMFREL)、2013年ネパール(ANFREL)、2015年スリランカ、2016年香港、2017年東ティモール、2018年マレーシア(TANFREL)、2019年インドネシア(TANFREL)、2019年フィリピン(TANFREL)など数多くのアジア諸国の選挙観測任務に参加した。 台湾の市民社会問題に積極的に関与し、公民監督国会連盟の常務理事(2007年~2012年)、議会のインターネットビデオ中継チャネルを提唱するグループ(VOD)の招集者(2012年~)、台湾平和草の根連合の理事長(2008年~2013年)、台湾世代教育基金会の理事(2014年~2019年)などを歴任した。現在は、台湾民主化基金会理事(2018年~)、台湾2050教育基金会理事(2020年~)、台湾中国一帯一路研究会理事長(2020年~)、『淡江国際・地域研究季刊』共同発行人などを務めている。 // Chien-Fu Chen(陳建甫) is an associate professor, currently serves as the Chair, Graduate Institute of China Studies, Tamkang University, TAIWAN (2020-). Dr. Chen has worked the Director, the Center of New Southbound Policy and Belt Road Initiative (NSPBRI) since 2018. Dr. Chen focuses on China's RRI infrastructure construction, sharp power, and social problems, Indo-Pacific strategies, and Asian election and parliamentary studies. Prior to that, Dr. Chen served as the Chair, Graduate Institute of Future Studies, Tamkang University (2006-2008) and earned the Ph.D. from the Ohio State University, USA. Parallel to his academic works, Dr. Chen has been actively involved in many civil society organizations and activities. He has been as the co-founder, president, Honorary president, Taiwan Asian Network for Free Elections(TANFREL) and attended many elections observation mission in Asia countries, including Philippine (2010), Thailand (2011), Mongolian (2012), Malaysia (2013 and 2018), Cambodian (2013), Nepal (2013), Sri Lanka (2015), Hong Kong (2016), Timor-Leste (2017), Indonesia (2019) and Philippine (2019). Prior to election mission, Dr. Chen served as the Standing Director of the Citizen Congress Watch (2007-2012) and the President of Taiwan Grassroots Alliance for Peace (2008-2013) and Taiwan Next Generation Educational Foundation (2014-2019). Dr. Chen works for the co-founders, president of China Belt Road Studies Association(CBRSA) and co-publisher Tamkang Journal of International and Regional Studies Quarterly (Chinese Journal). He also serves as the trustee board of Taiwan Foundation for Democracy(TFD) and Taiwan 2050 Educational Foundation.