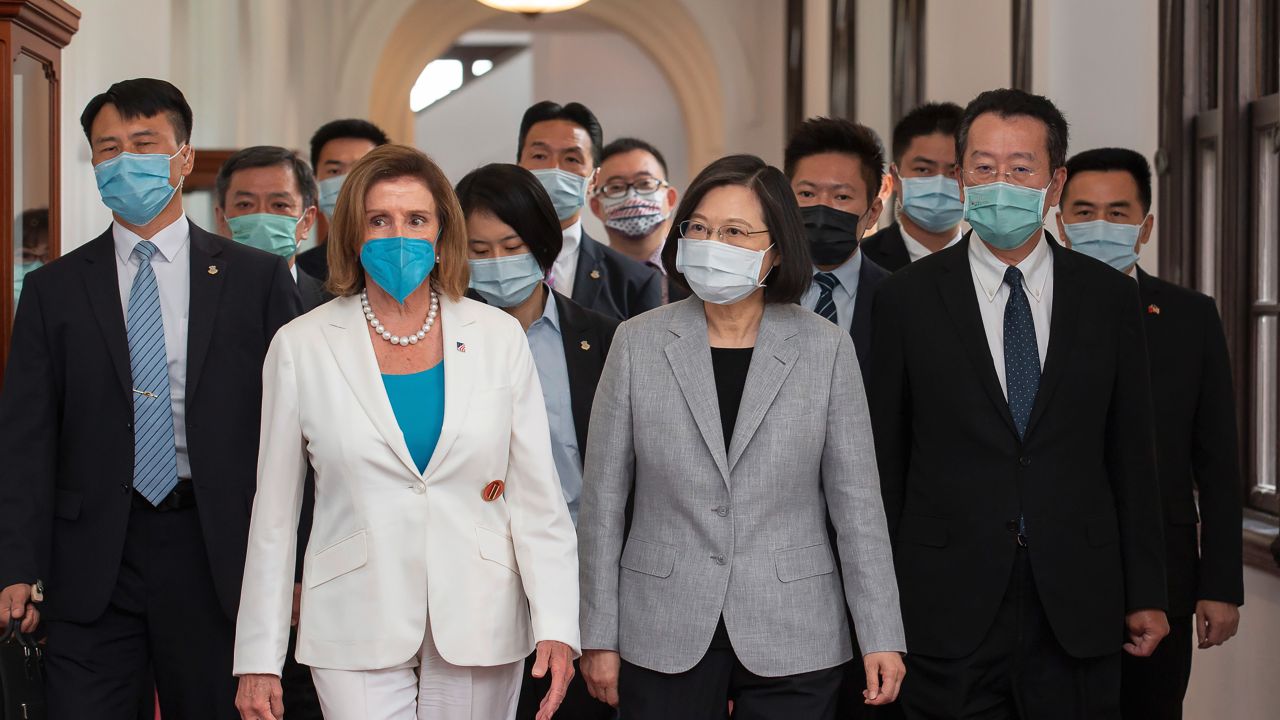 2022 Visit Taiwan Year
Since Russia invaded Ukraine in late February one of the big questions which it prompted was whether such an invasion would embolden China to attempt its own invasion of Taiwan sooner rather than later.  Few China watchers would consider the Chinese People's Liberation Army currently strong enough to successfully pull off such an invasion, yet the PLA and the Chinese Communist Party make no secret of their desire to gain control of what they consider a renegade province using all means necessary including war.  US Speaker of the House Nancy Pelosi's recent visit to the island and the subsequent Congressional visit less than two weeks later have brought into focus the very real risks which Taiwan, and by extension East Asia and the world face in the light of the Chinese response.
Pelosi has come in for a barrage of criticism over her visit.  Some lament that it is all theatrics and performative with no real substantive help which would make Taiwan safer.  Others say the timing was bad and that to conduct such a trip just months before Xi Jinping becomes General Secretary of the Communist Party for the third time is a needless provocation.  Further criticism is aimed at the lack of co-ordination within the US government where Biden invoked the US military's concern around the visit.
Almost all this criticism is fair as far as it goes but it doesn't really go very far.  Nancy Pelosi is a politician, and near the end of her career and possibly in the final few months of being House Speaker.  Part of what US and all democracies are about is theatre and performance.  Meaningful policy can't be just theatre, but theatre does often play an important role in exposing the nub of the problem.  It is also not the first time she has played such a role after staging a minor protest in Tiananmen Square in 1991.  As for timing the reality is there will never be a good time for her to go.  The Chinese leadership would never sanction such a visit by a prominent China critic at any time, why would they?  Indeed, they almost guaranteed the visit would happen by demanding it should not happen once the planned trip had been leaked to the press.  No US politician wants to be seen being told where they can and cannot go by the butchers of Beijing.  As counterpoint Henry Kissinger who has never visited the island is reported to have said he would need Beijing's permission to ever make a visit.  Criticism of the lack of US government coordination around Taiwan too is very justified but either cancelling Pelosi's visit or her never going at all would have not made any change to the US position.
What the two visits have shown very clearly is that the threat to peace and the status quo comes from China.  The Chinese leadership could have easily downplayed the visit and as one commentator suggested when Pelosi landed Xi Jinping should have released as statement "Welcome to China" but today's China is tone deaf when dealing with others especially on questions like Taiwan.  Instead of downplaying a visit which would have passed without notice by most of Asia and China the leadership was full of threats.  Pelosi's 7-hour flight from Malaysia to Taiwan avoided the South China Sea and arrived in Taiwan from the East.  It was the most tracked flight ever on a popular flight tracking app.  Some suggested that the PLA air force should force the plane down, others thought it could be shot down, but in the end nothing happened.  Pelosi, came, stayed for a day and then left.  Chinese social media was a buzz with expectations of China following through on the big talk, but nothing came directly from it.  What came after though was very clear.  The multi-day life fire military drills which encircled Taiwan were effective a partial rehearsal for a future invasion.  International flights and shipping were disrupted, missiles were fired in Japan's EEZ and Taiwan was effectively blockaded.
The Pelosi visit was a perfect opportunity to conduct these drills, but the planning had already been done, the PRC plan is clearly to equip themselves so as to be able to carry out such an invasion.  Whether the leadership is foolish enough to attempt it, and whether such an invasion could be successful are different questions but in terms of manpower, firepower and logistics the planning continues.
The Taiwan Reality
The reality for most (Mainland) China watchers is that Taiwan has been seen as a sideshow.  The Deng era of reform and opening has been a numbers game and the simple reality is that China's vast market has been the focus of all businesses and of most overseas China watchers.  Taiwan's success story often gets bundled together with the other Asian tigers economies of Korea, Singapore, and HK.  To that end Taiwan was treated as a distinct country, which it effectively is, and the clamor to get into the China market had nothing to do with Taiwan.  Taiwanese businesses of course were some of the biggest investors in the PRC given the many cultural and familial ties.  The term Greater China merely captured a geographical area of the PRC, Taiwan and Hong Kong but it was worthless as each area was very distinct in terms of rules and business opportunities.
That meant that many in the China watching space had little grasp of what changes were happening within Taiwan or indeed what Taiwan society was becoming.  It became very easy to think of Taiwan simply as a pawn on the geopolitical chess board between China and America and the language about the place defaulted to the stilted phrases of the CCP.  It is all too common to use phrases like renegade province or reunification when discussing Taiwan.  In a similar vein the historical evidence which the PRC put forward to justify their claims over the island is largely worthless in the hands of a competent historian.  But whether it be geopolitical claims or historical claims dating from dynastic China or from more recent history they ignore the reality that today's Taiwan is a thriving democracy of 23.5 million people of largely Chinese cultural descent.  The leadership of the CCP are indifferent to what their views are on being run from Beijing.  The one country two systems model which has now been dismantled in Hong Kong was originally proposed as a way to incorporate Taiwan into the PRC, but Hong Kong's recent experience shows very clearly that the CCP cannot be trusted and that the Taiwanese have every reason to worry about CCP control.  Eradication and re-education camps await those whom Beijing considers traitors to the race. China boasts a long and fascinating history of dynasties which have risen and fallen, some small, and some very large.  Some have been ethnic Han dynasties, but the largest empires were the Yuan and Qing both non-Han empires.  It is too easy to forget how unique, successful, and open Hong Kong and Taiwan are in Chinese history.
What comes next?
No one should underestimate the risks around Taiwan, and no one should underestimate the pressures on the Chinese leadership.  The Chinese economic situation is dire, youth unemployment is around 20% even by official figures, the property market which has underpinned the economy for years has seized up and while prices have not collapsed sales volumes have.  Chinese middle class are angry, there are mortgage payment boycotts as flats remain unfinished and the Shanghainese are still reeling from their 2 months lock down.  Two years ago, this writer wrote of China's difficult decade and while the initial Covid lockdown successes seemed to discredit that, the reality of the inflexible covid-zero policy is now very clear.  Since the early 90s the Chinese leaderships has navigated various crises with the comfort that the underlying growth in the economy could pacify many segments of society, that economy engine is not just stalling but, in some areas, has stopped.  That pushes the CCP into a corner and an overseas military adventure might appeal to some as a usual nationalistic distraction from domestic pressures.
That is not to say invasion is imminent.  Mounting an invasion of Taiwan is a hugely complicated process, one which the PLA is preparing for but is by no means assured of success regardless how many resources are thrown at the problem.  100 miles of water separate Taiwan from the Chinese Mainland, viable landing sites are limited, sea conditions can be difficult, the terrain is mountainous and the local population hostile.  That all said Xi Jinping sees 2049 and the centenary of the founding of the PRC as an important date when the humiliations of the past should be wiped clean.  To him and many in the leadership that means Taiwan must be incorporated into the PRC regardless of the deaths of many thousands, and perhaps millions of Chinese on both sides of the straits.
The importance of 2049 means that the Taiwan question just does not go away by doing nothing.  The CCP has a goal in mind.  It is wrong, it is destructive but, passivity and nice words from countries in the region and further afield won't change that.  To that end the Pelosi visit has only brought the issue into very clear focus.  Pelosi has not caused this problem, the problem for Taiwan and East Asia is the CCP's unwillingness to respect the rights, livelihoods, and freedoms of 23.5 million Taiwanese who have built a prosperous and thriving democracy only 100 miles from the Chinese Mainland.
The Lessons
The recent visits serve as a catalyst for action and preparation by both Taiwan and its friends around the world.  Firstly, the Taiwanese must take the threats seriously and train their military and population via national service to fully understand the threat that they face.  The average Taiwanese may want to maintain their current lifestyle and society, but the PRC is intent on changing it.  A hostile population not wanting to change is not the same as a population trained to disrupt and sow chaos within an invading force.  That preparation comes from sufficient funding domestically but also by training and defensive weapons sales from the US and others to ensure Taiwan is fully equipped to defend itself.  The US Taiwan Relations Act may provide for the US coming to the defense of Taiwan but that can only supplement a robust domestic response.  In the way that Putin's invasion of Crimea served as a warning of what was to come 8 years later this recent series of drills marks a change in the Chinese threat.  Taiwan friends must act to provide support.
Businesses whether in Taiwan, Hong Kong and Mainland China should consider the various ramifications and possible sanctions regimes which China may face if tensions escalate.  The risks cover all aspects of the business.  Are staff safe and secure?  Are supply chains robust?  Are risks properly apportioned to those taking the reward?  Will cash and financial assets become frozen and unsaleable as has happened in Russia?  It is too late to think about these problems once they have already happened.
Many long time China watchers lament the fall off in face-to-face contact with their Chinese counterparts, and that is certainly detrimental to dialogue with China but it is also wrong to simply think that the there can be a return to normal anytime soon.  Under Xi Jinping China has dramatically changed course both domestically and internationally.  Party ideology is the driving domestic political force, control and punishment of the private business sector is in fashion and an aggressive and intolerant approach to the world now passes as diplomacy.  China has changed and the rest of the world must change too to meet the challenge.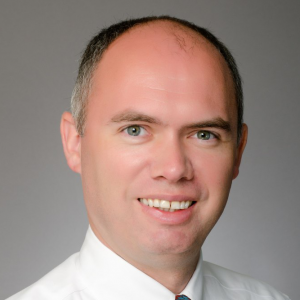 フレイザー・ハウイー(Howie, Fraser)|アナリスト。ケンブリッジ大学で物理を専攻し、北京語言文化大学で中国語を学んだのち、20年以上にわたりアジア株を中心に取引と分析、執筆活動を行う。この間、香港、北京、シンガポールでベアリングス銀行、バンカース・トラスト、モルガン・スタンレー、中国国際金融(CICC)に勤務。2003年から2012年まではフランス系証券会社のCLSAアジア・パシフィック・マーケッツ(シンガポール)で上場派生商品と疑似ストックオプション担当の代表取締役を務めた。「エコノミスト」誌2011年ブック・オブ・ザ・イヤーを受賞し、ブルームバーグのビジネス書トップ10に選ばれた"Red Capitalism : The Fragile Financial Foundations of China's Extraordinary Rise"(赤い資本主義:中国の並外れた成長と脆弱な金融基盤)をはじめ、3冊の共著書がある。「ウォール・ストリート・ジャーナル」、「フォーリン・ポリシー」、「チャイナ・エコノミック・クォータリー」、「日経アジアレビュー」に定期的に寄稿するほか、CNBC、ブルームバーグ、BBCにコメンテーターとして頻繫に登場している。 // Fraser Howie is co-author of three books on the Chinese financial system, Red Capitalism: The Fragile Financial Foundations of China's Extraordinary Rise (named a Book of the Year 2011 by The Economist magazine and one of the top ten business books of the year by Bloomberg), Privatizing China: Inside China's Stock Markets and "To Get Rich is Glorious" China's Stock Market in the '80s and '90s. He studied Natural Sciences (Physics) at Cambridge University and Chinese at Beijing Language and Culture University and for over twenty years has been trading, analyzing and writing about Asian stock markets. During that time he has worked in Hong Kong Beijing and Singapore. He has worked for Baring Securities, Bankers Trust, Morgan Stanley, CICC and from 2003 to 2012 he worked at CLSA as a Managing Director in the Listed Derivatives and Synthetic Equity department. His work has been published in the Wall Street Journal, Foreign Policy, China Economic Quarterly and the Nikkei Asian Review, and is a regular commentator on CNBC, Bloomberg and the BBC.