Arrival in a changed world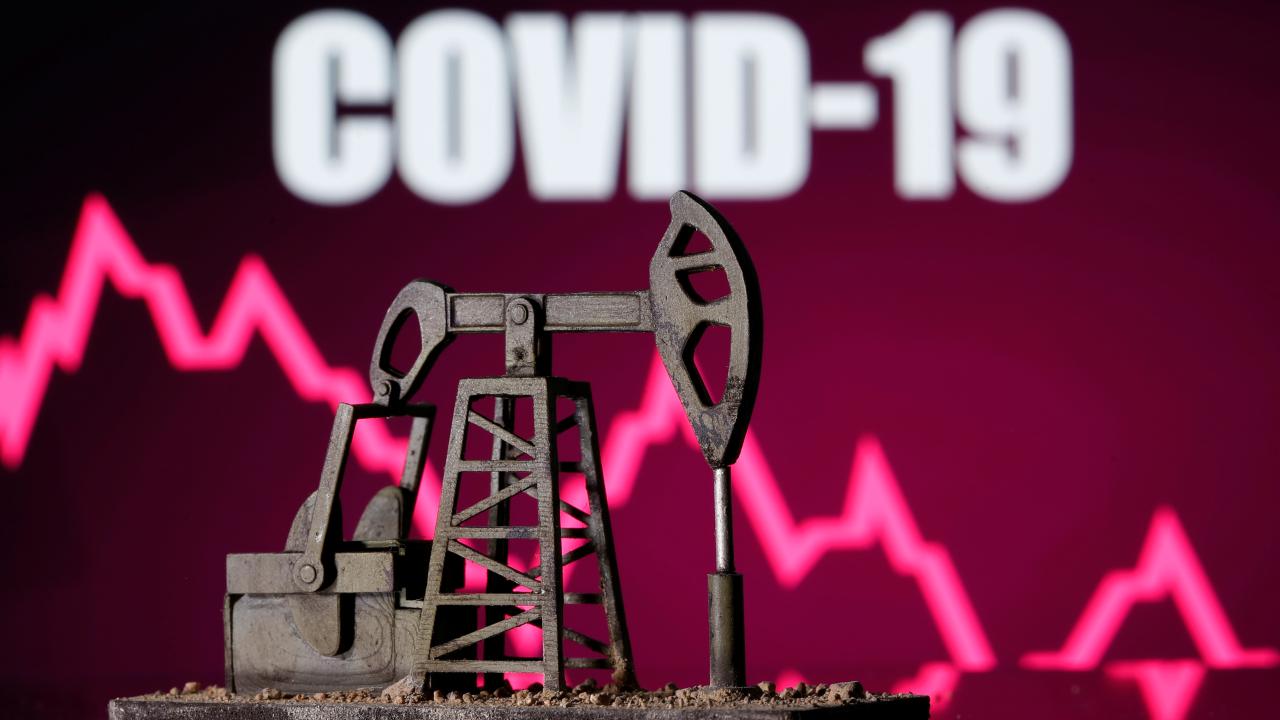 "We've managed to get to the life raft, but I'm really unclear how we will get to the shore."  epidemiologist Marc Lipsitch of the Harvard T.H. Chan School of Public Health when asked about the exit strategy for Covid19.
Few quotations sum up the present situation better than Marc Lipsitch's.  Countries around the world have found ways to cope with this initial outbreak of Covid19.  East Asia, so far, was better prepared and able to implement plans better than Europe or the US.  Taiwan, South Korea and Hong Kong stand out in their success at preventing or limiting domestic outbreaks.  Effective testing regimes, contact tracing and quarantines worked if implemented early enough.  Meanwhile Europe and the US by acting later relied upon brutal nationwide lockdowns to stop the spread of the virus.  Yet every country has a different story to tell.  A simple East vs West breakdown fails badly to reflect success and failure.  Australia and New Zealand, traditionally seen as the cultural West have had great success in limiting the virus but so too has Germany and some Eastern European states.  Singapore by contrast, after initially being praised as the gold standard for testing has allowed cases to soar through negligence by ignoring the hundred of thousands of migrant workers who live in cramped and unhealthy conditions.
So as the countries of the world clamber aboard the life raft of lockdowns, quarantine and testing it is only fair to ask where is the shoreline and how do we get there?  But are there waves of virus outbreak about to overwhelm societies before they reach solid ground?  Before looking at reducing measures it is important to realize what is likely and not likely in the coming months and years.
First, there is little reason to think that the virus is just going to go away with the Northern hemisphere summer.  Singapore for one has shown that warm temperatures do little to limit the spread.  Nor should anyone think that successes to overcome this initial wave means that the virus has either been beaten nor has gone away.  The daily focus on confirmed cases and death tolls gives a false comfort of certainty.  Confirmed cases reflects as much about the growth of testing as much as it does about the spread of the virus.  With the case load so large in Iran, it is almost certain that it has spread significantly into surrounding countries of Iraq, Syria and Afghanistan with further spread into Pakistan and India.  All countries with poor healthcare systems and limited reporting capacity.  Whether India's multi-week lockdown really can contain the spread is far from certain.  South Asia is not the only area of concern.  Indeed, the suspected high percentage of asymptomatic carriers and spreaders shows that tracking down every case will be very difficult, and perhaps impossible.
Second, there is no current cure for Covid19, there are supportive treatments but nothing specific to this disease.  Further to that, while the media talk about a vaccine coming in 12 to 18 months if that was the case it would represent the fastest vaccine creation by some years.  To squeeze the vaccine creation into such a timeframe will be a tremendous achievement but even if a vaccine is available questions like the length of protection can never be known except by waiting.  Question of production, storage, delivery, dosage etc. are all logistic headaches in themselves.  As much as our instant press of a button world demands answers some things just take time.
Third, while the virus has caused virtually no damage to infrastructure and capital assets the lockdown response to a public heath problem has created a potentially more difficult economic problem.  The entire economy ultimately is a process to move goods, services and money between all those who want them.  It is far from perfect, but it is how societies have developed.  At present the governments' responses simply cannot substitute for the complexity of the modern economy.  That is not to suggest that nothing should be done, far from it, but instead it means that there will still be many losers almost regardless of the size of government backing.  It also means that the demands and calls upon governments for ever more support will not disappear quickly.
As the world looks beyond this first peak then hopes and plans about returning to normal must be tempered by the continued spread of the disease globally, the very uncertain likelihood of an effective vaccine, which can work for all age groups in a easily deliverable fashion and an global economic which has been shaken in a way not seen since wartime.  With that in mind there is no return to normal coming, instead the life raft is coming ashore on a new land which appears the same but has been highly altered and will remain so for many years to come.  The economic impact of the Global Financial Crisis from a decade ago is still to be resolved in Europe for instance and the Covid19 impact is far harder and broader based than that.
As can already been seen with China's cautious re-opening.  There has been no immediate return to normal, certainly factories or businesses have reopened but productivity varies widely.  Mask use remains high although not enforced and mobile apps signaling green or red status is required for entry into many office, commercial or residential compounds.  But even China admits to having limited outbreaks, especially along its Russian border.  China though presents problems, from day one of this outbreak China has controlled the information flow.  Leading first to the outbreak in Wuhan and now ongoing distrust from both citizens and foreigners about the true situation in China.  More than ever Xi Jinping wants to show China's victor over Covid19 so information will be tightly controlled.  China offers few lessons as long as information remains in the grip of the Party.
Each country will ultimately need to balance the need of recovery with the concerns for public health and safety.  Staged re-openings of businesses, schools and events will come, but there is no one size fits all approach.  The pathway forward for Taiwan or Korea is clearly very different from the pathway for Italy or the US.
Testing will remain a hugely important part of the process but many countries are still struggling to ramp up testing rates so leaders will be put in a bind as to how to relax restrictions while still not being able to monitor the situation clearly.  But there will have to be a tradeoff as it becomes ever more impractical to keep millions locked away at home without the means to earn an income or go outside.  For some, work from home is an easy comfortable arrangement but for large sections of the workforce is simply is not practicable nor welcome.  Some have suggested that testing can be a means of releasing a family or community from lock down.  But with so little known about the virus how do we respond to the data we have?  Does a positive test from antibodies provide immunity of sufficient strength to protect the person?  And for how long?  It just isn't clear.  Can it be justified that some can go back to work if they have already tested for the virus yet perfectly healthy and in need of work people cannot?  There is not an easy answer.
Another suggestion is that mobile apps be used to track and trace contact histories of individuals.  This mass surveillance sounds ideal to some but has had limited success to date.  The Singapore app for such tracing has only seen 20% of mobile users download it according to media reports.  At such low levels of uptake technology is not providing the coverage required to make this a viable solution.  For many across the global they still do not have a personal mobile phone, nor do they have a smart phone which can support the apps which are required for such monitoring.  Such technologies raise a slew of privacy concerns about personal data and surveillance and while they may work for some countries the reality is, they will not for many of the most vulnerable to the virus outbreak.
For rich developed countries then the ability to restore some degree of normality seems possible.  A mixture of testing, continuing social distancing, mask wearing combined with more localized control and quarantine measures can bring cities back to something approaching normal.  But the much bigger question will be opening to the outside world.  Many countries have 14-day quarantine periods for all coming from overseas.  Some countries have banned all foreign entrants and are only allowing returning residents entry.  Given the difficulties that many less developed nations will have getting the virus under control it is possible such international restrictions and quarantines are in place for months to come, well into 2021 and perhaps longer.  It is certainly possible countries will come to a bilateral arrangement based on their particular domestic situation.  Unquarantined travel between HK and Korea say or between Taiwan and Korea would seem very straightforward in the coming months but it is easy to imagine much of the developing world being subject to quarantines for a long time if they fail to contain their outbreaks.  Of course, this will not be restricted only to developing countries.  Specific travel restrictions on Italy, US and the UK were put in place as they grappled to get on top of the situation.  If they continue to do so through 2020 then restrictions will remain.
There is no back to normal until international travel returns.  That will be years away by which time the economic impact on hotels, tourism, airlines will have proved fatal.  In Singapore 40% of the residents do not hold Singaporean nationality, they are migrant workers from South Asia, expats from France, domestic workers from Indonesia, and workers, manual and professional from every corner of the globe?  How would a global crossroads like Singapore cope in a world with no traffic?
When movement and work resume some normality, the economic environment will be much changed.  Government payments may slow the decline but they have not stopped it and certainly don't guarantee any quick recovery.  Savings have been wiped out, the direct impact of the Covid19 lockdown will have pushed many businesses into closure.  The collapse in the oil price will continue to have ramifications across the oil sector and beyond.  No government Covid19 support measures can make up for oil trader Hin Leong disastrous bets on the oil price which will leave a number of banks with billions of dollars in losses.  Further bad debts have still to hit the banking sector from both small and large companies.  Virgin Australia has already filed for bankruptcy, and they won't be the last airline to do so.  Developing countries may have their development timeline knocked back years in the event of multi-year travel restrictions.  No country will be immune from the economic fallout.
This is not the world of late 2019, or even early 2020.  There were economic challenges on the horizon, difficult geopolitical issues to deal with.  China and the US has reached some degree of accommodation in trade.  But as the life raft of Covid19 comes ashore there is no picking up where things left off.  China for one will face not only harder economic conditions domestically but its ham-fisted attempt to twist the Covid19 narrative will more likely than not backfire upon it.  No single country can replace China in the global supply chain but dependency on China will reduce and more redundancy will be built into supply chains.  No country wants to be solely dependent on China.
Yet this time has also been a time of contemplation and reflection.  Who has not enjoyed less noisy cities?  Countries and cities normally enveloped by pollution are seeing blue skies.  Around the world individuals are questioning the value and meaning of life.  Perhaps the question is not when or how we return to normal, but instead do we want to return to that old normal?  The global lockdown will hopefully be a once in a lifetime experience.  A reaction which future generations may scarcely believe.  This is and will continue to be a crisis, let us make sure that as individuals and societies we do not waste the opportunities it presents.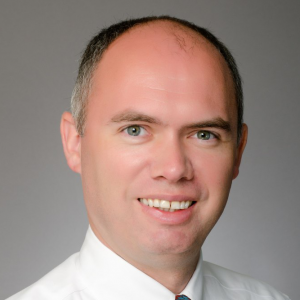 フレイザー・ハウイー(Howie, Fraser)|アナリスト。ケンブリッジ大学で物理を専攻し、北京語言文化大学で中国語を学んだのち、20年以上にわたりアジア株を中心に取引と分析、執筆活動を行う。この間、香港、北京、シンガポールでベアリングス銀行、バンカース・トラスト、モルガン・スタンレー、中国国際金融(CICC)に勤務。2003年から2012年まではフランス系証券会社のCLSAアジア・パシフィック・マーケッツ(シンガポール)で上場派生商品と疑似ストックオプション担当の代表取締役を務めた。「エコノミスト」誌2011年ブック・オブ・ザ・イヤーを受賞し、ブルームバーグのビジネス書トップ10に選ばれた"Red Capitalism : The Fragile Financial Foundations of China's Extraordinary Rise"(赤い資本主義:中国の並外れた成長と脆弱な金融基盤)をはじめ、3冊の共著書がある。「ウォール・ストリート・ジャーナル」、「フォーリン・ポリシー」、「チャイナ・エコノミック・クォータリー」、「日経アジアレビュー」に定期的に寄稿するほか、CNBC、ブルームバーグ、BBCにコメンテーターとして頻繫に登場している。 // Fraser Howie is co-author of three books on the Chinese financial system, Red Capitalism: The Fragile Financial Foundations of China's Extraordinary Rise (named a Book of the Year 2011 by The Economist magazine and one of the top ten business books of the year by Bloomberg), Privatizing China: Inside China's Stock Markets and "To Get Rich is Glorious" China's Stock Market in the '80s and '90s. He studied Natural Sciences (Physics) at Cambridge University and Chinese at Beijing Language and Culture University and for over twenty years has been trading, analyzing and writing about Asian stock markets. During that time he has worked in Hong Kong Beijing and Singapore. He has worked for Baring Securities, Bankers Trust, Morgan Stanley, CICC and from 2003 to 2012 he worked at CLSA as a Managing Director in the Listed Derivatives and Synthetic Equity department. His work has been published in the Wall Street Journal, Foreign Policy, China Economic Quarterly and the Nikkei Asian Review, and is a regular commentator on CNBC, Bloomberg and the BBC.