"Small but Beautiful" BRI Projects: Implications and Policy Responses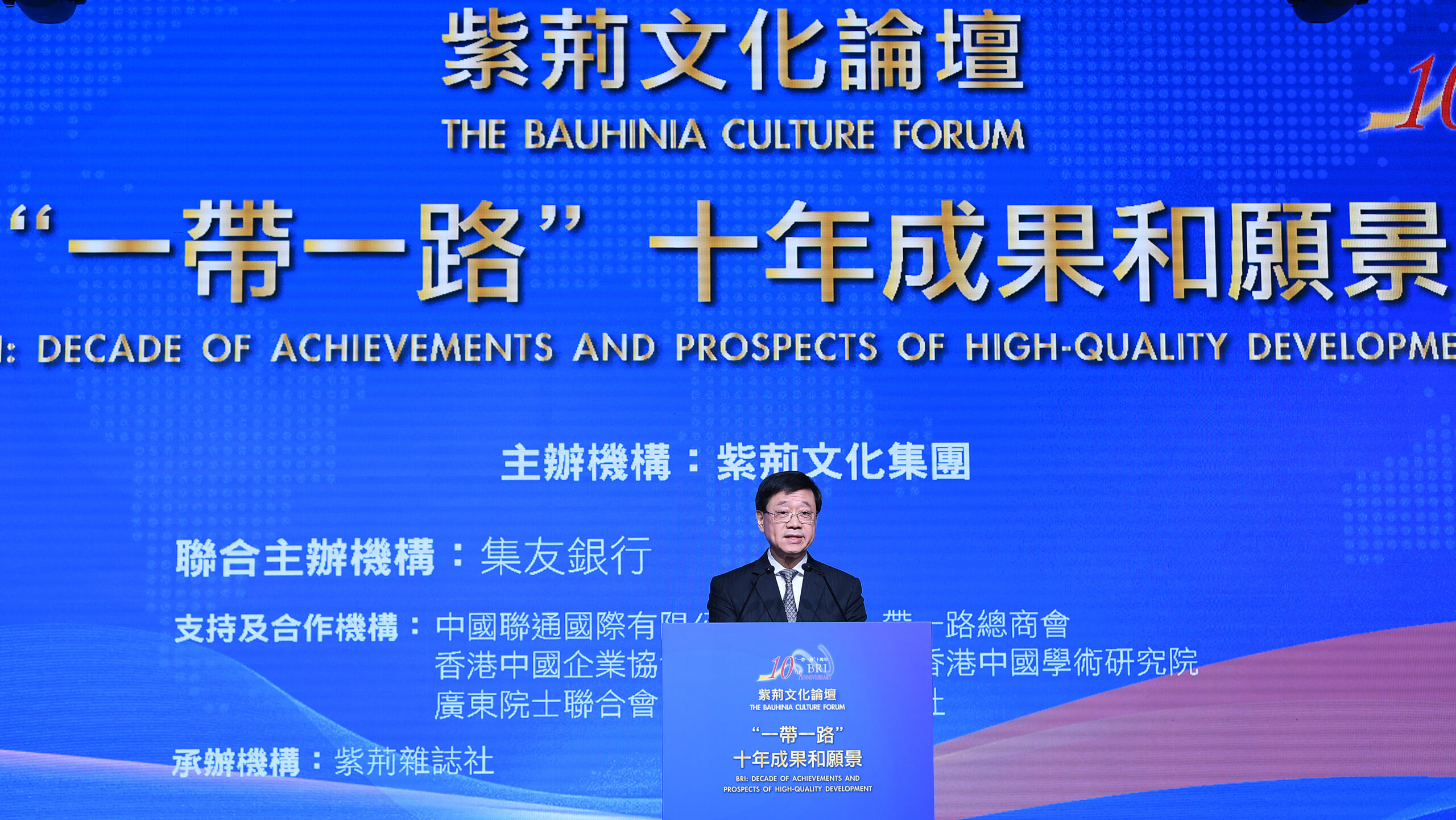 The Current State of the Belt and Road Initiative
A Decade of the BRI: Milestones and Transformations. China's Belt and Road Initiative (BRI) has reached its tenth anniversary since its launch in 2013. Initially, China carried out large-scale infrastructure construction along two major economic routes, the "Silk Road Economic Belt" (One Belt) and the "21st Century Maritime Silk Road" (One Road), connecting countries in Southeast Asia, South Asia, the Middle East, North Africa, and Europe. There are mainly six major economic corridors in between, including the "China-Mongolia-Russia Economic Corridor," the "New Eurasian Continental Bridge Economic Corridor," the "China-Central Asia-Western Asia Economic Corridor," the "China-Pakistan Economic Corridor," the "Bangladesh-China Economic Corridor," The "India-Myanmar Economic Corridor," and the "China-Indochina Economic Corridor" that connect the countries along the routes.
Since 2014, China's annual investment in BRI projects has exceeded US$100 billion. Although this number has decreased due to the impact of the COVID-19 epidemic from 2020 to 2022, it has still exceeded US$60 billion every year. As of the end of August 2023, China has signed more than 200 "BRI cooperation documents" with 152 countries and 32 international organizations. 
Strategic Shifts: Quality and Energy in BRI Investment. Judging from China's investment projects in the BRI's plan, about 40% of the funds in the BRI are invested in energy development, followed by transportation construction, which accounts for 24% of the total investment, and each accounted for about 9% of the real estate development and mineral development, which shows that the strategic focus of the BRI should be more on consolidating the energy input needed for China's development.
Countries that have signed the BRI with China have not only failed to improve their relative benefits and economic security but have instead increased their trade dependence on China. China can also indirectly affect the national security of signatory countries through direct investment, and its interference in national decision-making and information security risks have been criticized a lot. After cooperating with China, some European countries launched a "de-risking" policy. For example, in 2021, Lithuania, Latvia, and Estonia withdrew due to reasons such as the Ukraine-Russia war, China's foreign policy, and trade issues, "China-Central and Eastern European Cooperation Mechanism." On June 29, 2023, the Czech Republic released a new "security strategy," pointing out that China is a systemic competitor.
Mapping BRI in Latin America and the Pacific
Latin America and the Caribbean: Diplomacy vs. Long-term Benefits. In 2013, a total of ten countries severed diplomatic relations with the Republic of China (Taiwan). So far in 2016, Taiwan has severed diplomatic relations with eight diplomatic countries, five of which are located in Central and South America (Panama, Dominican Republic, El Salvador, Nicaragua, and Honduras). In the early days, China's investment in infrastructure construction in these countries did increase significantly. However, after comparing long-term evidence, it was found that turning diplomacy to the state only achieved short-term results and did not produce long-term economic benefits. The economic performance of countries that recognize Beijing and establish diplomatic relations with China does not improve significantly compared with those that maintain diplomatic relations with Taiwan.
The Solomon Islands and Beyond: Contesting Influence in the Pacific. China's economic assistance often has a negative impact on local democratic development, the rule of law, gender, and economic equality, and even threatens surrounding democracies. The most notable case is the Solomon Islands' severance of diplomatic relations with Taiwan in September 2019. Established diplomatic relations with China and signed a memorandum of understanding with China on "Jointly Promoting the Silk Road Economic Belt" in November. Subsequently, Beijing's priorities shifted from development to national defense. The signing of the "Security Cooperation Agreement" between the two sides in April last year even aroused the vigilance of neighboring countries.
In order to curb the expansion of the diplomatic shift, U.S. lawmakers have proposed prohibiting the United States from providing foreign aid to countries that are making a diplomatic shift, such as the "Defund China's Allies Act." Taiwan's current diplomatic strategy should adopt the principle of "focusing on quality rather than quantity" to promote diplomacy, provide assistance programs such as medical care and agricultural technology to friendly countries, and communicate more actively with target countries. For some South Pacific island countries, they have expressed to Australia on several occasions that they hope to solve the problems of climate change and high-speed Internet. Perhaps Taiwan's ICT technology field should be enough to meet the needs of friendly countries for high-speed Internet.
BRI and China's Expansions of Military Bases Overseas
Dual-Purpose BRI: The Military and Economic Nexus. The BRI initially seemed to be driven mainly by economic considerations, but the People's Liberation Army started building overseas bases on the grounds of "developing overseas logistics facilities." In line with the economic development of the Maritime Silk Road, China's overseas base construction projects adopt "dual purposes" of economy and military. They will only be converted into military operations when war conflicts occur. When establishing these overseas fulcrum ports, they will avoid being directly doubt its military nature.
In Africa, the Doraleh terminal is China's first overseas military base in the East African country of Djibouti. This port has a very important strategic position, guarding the access to the Red Sea and the Gulf of Aden, facing the Arabian Peninsula across the sea, and is an important route between the Indian Ocean and the Suez Canal. By building the Addis Ababa – Djibouti Railway connecting Ethiopia and Djibouti as a representative construction of China-Africa Belt and Road cooperation, the starting point of Djibouti Port is also designed to be a regional shipping center. In addition to Djibouti, China is currently also actively applying the Belt and Road Initiative in places such as Kribi in Cameroon, Nacala in Mozambique, Nouakchott in Mauritania, and Bata in Equatorial Guinea. Draw an outpost to create dual-use military and civilian facilities.
The Indo-Pacific Chessboard: China's Overseas Military Bases. Ream in Cambodia, Hambantota in Sri Lanka, Gwadar in Pakistan, and Luganville in Vanuatu are all military bases that China is actively building. Among them, the Ream Naval Base, which is about to be completed through renovation, is considered to be the second overseas support base after Djibouti and the first overseas military base in the Indo-Pacific region. Xian believes that it is a major progress in China's regional defense strategy.
In Central and South America, China has also used the Belt and Road Initiative to make large financial investments, investing US$441 million in Venezuela's Puerto José oil terminal and US$441 million in the Port of Santiago de Cuba. $133 million. These investments in infrastructure provide China with a strategic opportunity to establish and deploy the People's Liberation Army in this region. Even China is currently proposing plans to help build multi-functional ports in Tierra del Fuego in Argentina and Punta Arenas in Chile. Through the "Shaanxi Coal Chemical Industry" that the Group will assist in the development of local energy and fertilizers, and then strive for the construction and control of port terminals, thereby controlling the Strait of Magellan waterways and areas along them, and ultimately becoming a base for advancing to Antarctica.
Democratization vs. Trade Dependence: Countries' BRI Bargaining Power.
BRI Impact in Africa: Debt, Democracy, and Dependency. In the African region, dependence on China's BRI is gradually deepening. This has nothing to do with democratic internal checks and balances or trade dependence. On the contrary, the risk of default on Chinese loans is increasing day by day. In the past, most of China's loans went to eastern and southern African countries. In 2021 and 2022, they began to shift to West Africa, such as Senegal, Benin, and Ivory Coast. This is because West African countries borrowed less money from China in the past.
Second, Chinese loans to Africa have fallen to their lowest level in nearly 20 years. From 2000 to 2022, China loaned approximately US$170 billion to Africa's major partner countries in the Belt and Road Initiative. After reaching a peak of more than US$28 billion in 2016, however, in 2021, the amount of China's loans to Africa was US$1.22 billion, and only 9 loans were signed in 2022, amounting to US$994.48 million.
After the COVID-19 epidemic, China's domestic economic difficulties, policy changes, and concerns about African debt. From the amount and type of China's loans to African countries, it can be predicted that in the future, China's BRI's infrastructure construction, large-scale lending projects such as railways and highways exceeding US$500 million will become fewer, and in the future, China will provide social welfare and environmental benefits. In the future, China's "small but beautiful" Belt and Road infrastructure projects, characterized by their strategic focus and quality.
As of the end of 2021, China's non-financial investment in 57 countries along the BRI reached US$20.3 billion, and seven of the ten major recipient countries are Southeast Asian countries: Indonesia, Laos, Thailand, Malaysia, Vietnam, Singapore, and Cambodia. The negative impact of the Belt and Road Initiative on the relationship between China and ASEAN can also be clearly seen from the Cambodian fraud incident, the China-Liaoning Railway, the Jakarta-Bandung High-speed Railway, the East Coast Railway, and the China-Thailand High-speed Railway.
In Asian countries with voting and political party rotation, China's BRI has become an issue in the country's election campaign, and the China factor has also caused internal controversy. Thailand and Malaysia have also renegotiated the price of China's investment in high-speed rail due to the rotation of political parties. The cost of Indonesia's Jakarta-Bandung high-speed rail has also triggered discussions in society during the 2024 general election. Coupled with the geostrategic conflicts surrounding China, democratization is the best defense tool.
Indo-Pacific Economic Framework: Trade Ties and U.S. Economic Presence. Although the United States strives to distance itself from China by strengthening its relations with the member countries of the Indo-Pacific Economic Framework, the economic dependence of IPEF countries on China has increased. According to the Peterson Institute for International Economics (PIIE), the trade situation of 14 country members of Indo-Pacific Economic Framework (IPEF) from 2010 to 2021 was analyzed. In 2021, with the exception of Brunei, the largest source of imports for the remaining member states is China, and China is also the largest export destination for half of the member states. Among member countries' import sources, China accounts for more than 30% on average, and exports to China account for about 20% of overall exports. Compared with 2010, China's share of imports and exports from these countries increased by 40% and 45% respectively.
In 2023, after the trade ministers of IPEF's 14 member states held talks in Detroit, they finally reached an agreement on supply chain negotiations. The United States advocates that supply chain agreements can not only strengthen economic cooperation between the United States and partner countries in the Indo-Pacific region, help American companies do business locally, and make the country more competitive globally. The focus is to increase the "economic presence" of the United States in the region.
The Pacific island nation has become an important arena for competition between the United States and an increasingly assertive China. On September 25, 2023, U.S. President Biden hosted a summit with Pacific Island leaders at the White House, from Australia to sparsely populated small countries and islands, including the newly declared Cook Islands and Niue. The summit gathered distribution in various countries and regions in the Pacific region. However, Solomon Islands Prime Minister Soo, who has close relations with China, was absent from the meeting, which to some extent also highlights China's influence in the Pacific island countries.
Political Implication of "Small but Beautiful" BRI Projects
New Phase of the BRI: The Era of 'Small but Beautiful' Projects.
A decade has transpired since the inception of China's ambitious BRI in 2013. However, the global landscape is undergoing significant changes, marked by China's internal economic challenges, the disruptive impact of the COVID-19 pandemic, and mounting concerns over the sustainability of debt in partner countries. These dynamics are ushering in a new phase of the BRI, characterized by a distinct emphasis on precision and quality. These nuanced initiatives are coining the term "small but beautiful" projects, which stand in stark contrast to the massive investments observed in the initiative's earlier years. 
The consequences of these evolving dynamics are profound, not only for China but also for regional players. One notable outcome is the alignment between China's BRI and Japan's "proposal-driven" initiatives under the "Free and Open Indo-Pacific" (FOIP) plan. The intersection of these Asian giants' pathways is setting the stage for increased competition, especially in regions like Africa and Southeast Asia.
Taiwan's Diplomatic Evolution and the BRI. Taiwan finds itself at a pivotal moment in its diplomatic journey. The traditional metrics of diplomatic alliances are no longer the sole driving force behind Taiwan's foreign policy. A paradigm shift towards "parliamentary diplomacy" has empowered Taiwan with a newfound diplomatic agility, enabling it to counterbalance some of the potential impacts posed by the Belt and Road Initiative. Yet, economic diplomacy remains a high-stakes tightrope walk, where the slightest misstep may compromise Taiwan's exports and economic standing. This diplomatic evolution in Taiwan's strategy unfolds against a complex backdrop where geopolitics and economics are inseparable.
Expanding Role of the U.S. and Japan in the Indo-Pacific. The United States and Japan have unveiled their Indo-Pacific strategy, further complicating the dynamics at play. In this context, the BRI and the emerging "India-Middle East-Europe Economic Corridor" (IMEC) are redefining regional interactions. Recognizing the emerging opportunities, Taiwan is actively eyeing investments in the Indo-European Economic Corridor. This strategic move allows Taiwan not only to manufacture products in India but also facilitates efficient exports to the Middle East and Europe. However, China's ambitious plans for the "Pan-Asian Railway" network, which includes the already completed China-Laos Railway, introduce potential risks for Taiwanese businesses operating in the region. This scenario necessitates a cautious approach from Taiwan to protect its interests in the Association of Southeast Asian Nations (ASEAN) market.
Navigating Risks and Opportunities in the ASEAN Market. To address these complex economic and political crossroads, Taiwanese businesses in ASEAN may consider accelerating the shift of their industrial chains to India. Strengthening cooperation with India within the framework of the Indo-European Economic Corridor, particularly in the development of ports, would not only secure Taiwan's energy imports and exports but also fortify its position in a strategically crucial region.
Taiwan's Strategy for Regional Cooperation. In addition, Taiwan-funded enterprises should explore opportunities to expand into Central and Eastern European countries with amicable relations. Establishing transshipment hubs or manufacturing facilities in these nations is a prudent move, allowing Taiwan to directly access the European market by leveraging its existing geo-economic and trade ties with the European Union.
Beyond the domains of capital and technology, Taiwan's strategic posture hinges on substantial investments in regional cooperation. Collaboration with nations that share economic, trade, and strategic interests is of paramount importance. Furthermore, exploring active participation in multi-level regional economic architectures, such as the Comprehensive and Progressive Agreement for Trans-Pacific Partnership (CPTPP), can substantially bolster Taiwan's role in fostering regional economic stability and prosperity.
Diplomatic Bonds and Global Influence. An imperative for Taiwan is the initiation of a comprehensive project aimed at "strengthening the foundation and rejuvenating the country." This initiative encompasses a range of economic and trade cooperation and assistance programs tailored for Taiwan's 13 diplomatic allies. These initiatives serve the dual purpose of reinforcing Taiwan's diplomatic bonds and enhancing its global influence.
In an era marked by complex diplomatic maneuvering, Taiwan is encouraged to cultivate stronger ties with like-minded countries that champion democratic values. The proposed "Prosperous and focused on Democratic Value Nation" project should strategically focus on nations eager to establish substantive diplomatic or economic relations with Taiwan. Timed effectively, this initiative has the potential to yield substantial dividends, serving both Taiwan and its diplomatic partners.
A heartening development emerged when the United Nations, responding to diplomatic efforts, requested Kenya to send police, rather than Chinese peacekeeping forces, to assist the Haitian government. This underscores the significance of fostering robust diplomatic alliances. The ongoing warmth in relations between the United States and Kenya not only weakens China's influence in Africa but also prevents its intervention in Haiti. This episode highlights the pivotal role of diplomatic alliances in shaping global affairs.
In conclusion, as the BRI continues to adapt and evolve, the dynamic geopolitical landscape is becoming increasingly intricate. Taiwan's diplomatic agility, grounded in its parliamentary diplomacy and strategic partnerships, has positioned it as a significant player in this global chessboard. The intricate interplay between economic development, regional cooperation, and diplomacy defines Taiwan's role, especially in the context of the FOIP initiatives. 
Furthermore, Taiwan's astute policy responses, combined with its diplomatic maneuvers, reflect its remarkable ability to adapt to the ever-changing global arena. In an era marked by complex diplomatic maneuvering and shifting alliances, Taiwan's commitment to strengthening diplomatic bonds and advancing democratic values underscores its crucial role in shaping the future of global affairs and navigating the complexities of the modern geopolitical lands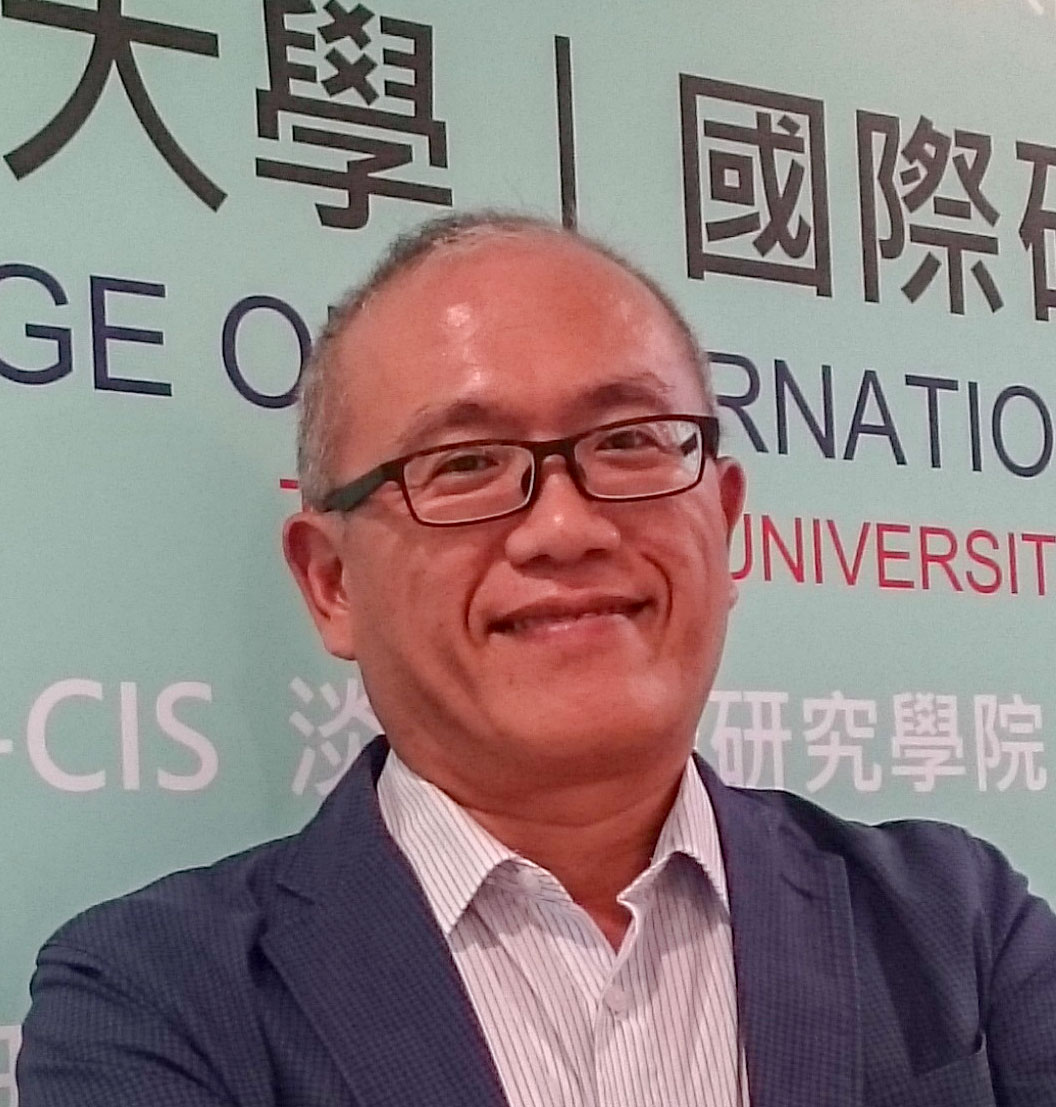 陳建甫博士、淡江大学中国大陸研究所所長(2020年~)(副教授)、新南向及び一帯一路研究センター所長(2018年~)。 研究テーマは、中国の一帯一路インフラ建設、中国のシャープパワー、中国社会問題、ASEAN諸国・南アジア研究、新南向政策、アジア選挙・議会研究など。オハイオ州立大学で博士号を取得し、2006年から2008年まで淡江大学未来学研究所所長を務めた。 台湾アジア自由選挙観測協会(TANFREL)の創設者及び名誉会長であり、2010年フィリピン(ANFREL)、2011年タイ(ANFREL)、2012年モンゴル(Women for Social Progress WSP)、2013年マレーシア(Bersih)、2013年カンボジア(COMFREL)、2013年ネパール(ANFREL)、2015年スリランカ、2016年香港、2017年東ティモール、2018年マレーシア(TANFREL)、2019年インドネシア(TANFREL)、2019年フィリピン(TANFREL)など数多くのアジア諸国の選挙観測任務に参加した。 台湾の市民社会問題に積極的に関与し、公民監督国会連盟の常務理事(2007年~2012年)、議会のインターネットビデオ中継チャネルを提唱するグループ(VOD)の招集者(2012年~)、台湾平和草の根連合の理事長(2008年~2013年)、台湾世代教育基金会の理事(2014年~2019年)などを歴任した。現在は、台湾民主化基金会理事(2018年~)、台湾2050教育基金会理事(2020年~)、台湾中国一帯一路研究会理事長(2020年~)、『淡江国際・地域研究季刊』共同発行人などを務めている。 // Chien-Fu Chen(陳建甫) is an associate professor, currently serves as the Chair, Graduate Institute of China Studies, Tamkang University, TAIWAN (2020-). Dr. Chen has worked the Director, the Center of New Southbound Policy and Belt Road Initiative (NSPBRI) since 2018. Dr. Chen focuses on China's RRI infrastructure construction, sharp power, and social problems, Indo-Pacific strategies, and Asian election and parliamentary studies. Prior to that, Dr. Chen served as the Chair, Graduate Institute of Future Studies, Tamkang University (2006-2008) and earned the Ph.D. from the Ohio State University, USA. Parallel to his academic works, Dr. Chen has been actively involved in many civil society organizations and activities. He has been as the co-founder, president, Honorary president, Taiwan Asian Network for Free Elections(TANFREL) and attended many elections observation mission in Asia countries, including Philippine (2010), Thailand (2011), Mongolian (2012), Malaysia (2013 and 2018), Cambodian (2013), Nepal (2013), Sri Lanka (2015), Hong Kong (2016), Timor-Leste (2017), Indonesia (2019) and Philippine (2019). Prior to election mission, Dr. Chen served as the Standing Director of the Citizen Congress Watch (2007-2012) and the President of Taiwan Grassroots Alliance for Peace (2008-2013) and Taiwan Next Generation Educational Foundation (2014-2019). Dr. Chen works for the co-founders, president of China Belt Road Studies Association(CBRSA) and co-publisher Tamkang Journal of International and Regional Studies Quarterly (Chinese Journal). He also serves as the trustee board of Taiwan Foundation for Democracy(TFD) and Taiwan 2050 Educational Foundation.