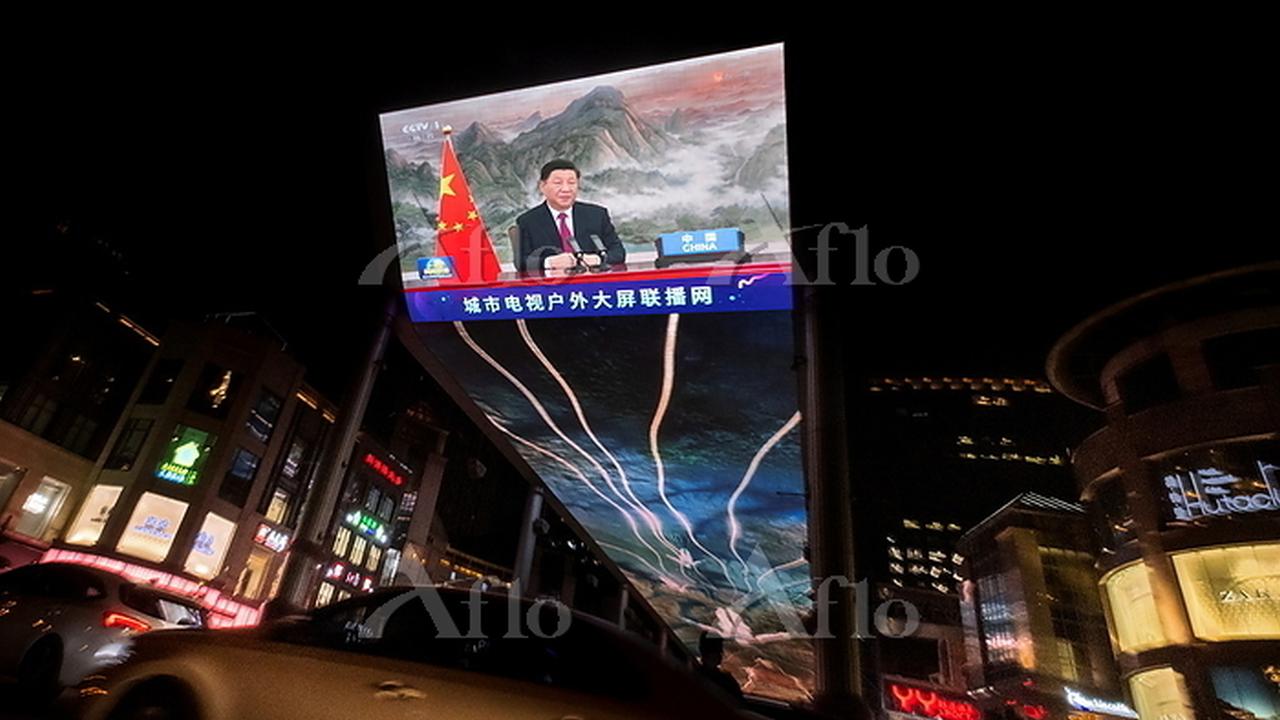 "We simply cannot afford to leave China forever outside the family of nations, there to nurture its fantasies, cherish its hates and threaten its neighbors."
Richard Nixon, 1967
"Angry Isolation"
When Richard Nixon penned those words, the world was a very different place.  The US was mired in a war in Indochina, the USSR and the US were engaged in the Cold War playing out across the globe and China had just launched its Cultural Revolution which was to destroy vast physical parts of its heritage and millions of lives.  China was the world's most populous country, but its economy was insignificant globally and its diplomats were locked out of most world capitals as diplomatic recognition for who ruled China was given to the Kuomintang government in Taipei.
Nixon and his National Security Advisor Henry Kissinger crafted their strategy and engagement with China not as some crusade to bring democracy and universal values to the Chinese but as part of global geopolitical chess game to help contain the Soviet Union.  Nixon wrote of China living in "angry isolation" and whatever the failings of Nixon and Kissinger the approach to and engagement with China has provided tremendous benefits especially the Chinese themselves who are in better health, better fed and richer than in any time in modern history.  Yet angry isolation is worrying appropriate today.
It is nearly two years since the first cases of an atypical respiratory infection were recorded in Wuhan and what is now known as Covid-19 has become an endemic infection across the globe, except in the country where it started.  China deserves considerable blame in the early stages of the outbreak and since regarding issues around openness and transparency.  Those looking for answers what for exactly was going on in Wuhan research labs will probably never know.  The Chinese leadership has continued to double down on denial and obfuscation when it comes to virus origins and who knew what when.  But by late January China decided to follow a path of virus eradication and a Covid-zero strategy imposed draconian restrictions in the event of even one positive case.  Their approach was followed by a handful of other countries in East Asia, and notably by Australia and New Zealand.  If every country had followed through with such tough restrictions, then the path of the pandemic would have been very different but the reality is that the world is simply too diverse a place in terms of government and societal norms to every think that a Covid-zero approach could have worked everywhere.  It should be noted that after such a harsh domestic lock down domestic restrictions eased significantly and day to day life in China has been free of Covid related restrictions for much of the past 18 months.  Within their own bubble life in China is largely as normal.
Yet what made sense in the early days of the pandemic when the nature of and severity of the new coronavirus was largely unknown just no longer applies today.  The mutation into the highly transmissible delta variant and more importantly the availability of effective vaccines means that the approach to the pandemic can, and for much of the world, already has changed to living with Covid.  That can vary from country to country and the tolerance for deaths and case counts varies tremendously.  Singapore's living with Covid looks very different to the UK's living with Covid yet the countries fully understand the need to move forward and return, not to normal, then to a position where Covid becomes part of the background of life, not the sole determining factor.  Even New Zealand has come to the realization that a Covid-zero approach no longer makes sense, yet China's leadership shows no sign of moving to a more accommodative stance and is unlikely to do so for years to come.
Never a good time to open up
China has administered over 2.2 billion doses of their domestic created and produced vaccines to its population, a remarkable achievement in its own right, but there is little certainly about how effective the vaccines are and what the level of protection really looks like in a real-world setting.  Early trial data was poor and at times contradictory and since there are no meaningful outbreaks of the virus within China the population remains highly Covid naive.  China demands mutual recognition of Covid vaccines but there is virtually no data, nor can there be, to understand how well inoculated its population is.  It is perhaps no wonder then that China is so reluctant to open up its borders again to two-way travel.  But that is only one consideration to take into account.  As with everything politics looms large.  The Party after its initial failings has used its Covid-zero success to bolster its position in the eyes of its population.  It contrasts its domestic success with the all too clear death tolls and failings seen in many other countries.  It also continues to spread spurious accusation about Covid having originated outside of China and how China is victim of the pandemic.  To that extent how does it then move to a more accommodative living with the virus approach without tarnishing its image?  With the likely middling to low efficacy of the domestic vaccines any living with Covid approach will see a very dramatic increase in cases and death toll.  Regardless of state censorship the ubiquity of mobile phones means that such outbreaks could not be hidden from public view.
While not wanting to tarnish their image the Party has a number of high-profile events, which demand, at least in their thinking, that Covid-zero and harsh international isolation must continue.  The Winter Olympics in February will severely limit the number of foreigners allowed to attend and have them constantly monitored when they arrive.  Even more importantly in late 2022 the 20th Party Congress will take place where, unless something miraculous happens, Xi Jinping will extend his leadership of the Party for a third five-year term.  It is his role as head of the communist party of China from which he derives his power, not his role as head of state.  The Congress is something that is years in the making and planning and to Xi Jinping this is the pinnacle of the political calendar, nothing, especially a Covid outbreak will be allowed to disrupt that.  It should be remembered that the less important, National Peoples Congress in March 2020 was delayed because of Covid, such a delay cannot be allowed for the Party congress.  So that means at least one full year of international restrictions, assuming all goes to plan then it is only a few more months for further state pageantry with the NPC in March, so why not hold out till at least then?  What is remarkably about this isolation timeline is how unremarkable it is within a Chinese political mindset.  By March 2023, if that is indeed even when China is prepared to open up to the world, that would have been 3 years of self-imposed isolation but why would this period not be extended or indeed why would the extremely harsh quarantine and electronic tracking measures which many countries have developed during Covid not continue in some form within China?  For an authoritarian state which sees big data tracking of all activity within China as an ideal why would they willing give up such control?
Guangdong province clearly sees quarantine upon entry as something that isn't going away.  They are nearly finished building a 5,000 person capacity dedicated quarantine facility to position away from the current hotel based quarantine facilities.  Hong Kong too has within recent days scrapped a number of quarantine exemptions as it pursues a Covid-zero approach to try and ensure it can open its border with the Mainland.  Hong Kong is in a difficult position, a place that was built as hub for movement of good, money and people, can't resume its global role and hope to open to China at the same time.  Hong Kong can't even imitate the current Singapore approach to global opening as it runs totally counter to the desire to open to China.  Is the Mainland border with Hong Kong more important than international engagement?  It probably is but this only continues to weigh on Hong Kong's role as both a regional hub and even as a gateway to China.  If Hong Kong doesn't allow ease of access how can it play a regional or international role yet if it remains as tough to enter as China then why go to Hong Kong and not be based directly in China instead.  When it comes to Covid the goal is very much is One Country and One System.
The global leader?
If China then continues to isolate itself then what role will it play in the coming years?  The business world may have embraced virtual engagement viz Zoom and other platforms but no one should underestimate the benefit of person to person exchanges across all levels of society.  The post-Covid world will not be just like before and restrictions and changes will likely be around for years to come yet people are social animals.  Direct engagement whether it be between colleagues, students or political leaders will remain highly curtailed with all levels of Chinese society.  China may want, and at times demand a global leadership role but what if the "leader" only ever appears via video link?  The G20 meeting in Rome and the COP26 summit would have been ideal venues for Xi Jinping to make an appearance but he has not done so.  Other diplomats remain mobile but Xi who was no stranger to global travel refuses to leave the country.  What does this tell us?  Is he afraid to leave for fear of plots against him while out of the country?  Is he afraid of contracting Covid?  Is he afraid of being taken to task by other leaders for failing to be more open about the origins of Covid?  No one can know for sure, but it is hard to see how his reputation and influence can increase when he fails to meet face to face.
The Chinese economy, after an initial boom following the end of the domestic lock downs finds itself in a difficult position.  Debt overhangs in the property sector are depressing the economy especially within the middle classes and domestic consumption remains lacklustre.  In spite of the clampdown on various sectors within the economy opportunities will still present themselves for overseas investors but it is hard to see how they can be full taken advantage of, or even partly developed if businesspeople from both inside and outside of China can't actually travel and meet face to face.  Virtual links can only do so much.  There should also be concerns from business about the supply chain vulnerabilities which have been exposed by the Covid disruptions.  Insulating your business from supply chain shocks should be part of the rebuild post Covid and to that end China will certainly suffer.
Last year this column asked what sort of world we re-emerge after unprecedented global lock downs.  That world is slowly coming into focus and it looks like one where Chinese businessmen, students and tourists will remain at home and the country closed off all but to the most committed of travelers.  That is only another sign that the past 30 years of Chinese engagement is a poor indicator of the future engagement with China.  We should all hope that China doesn't withdrawal and nurture its fantasies, cherish it hates and return to angry isolation.  Addressing climate change and future pandemic management require Chinese engagement but the paranoia of the Chinese leadership means that the engagement will be stilted and limited for some time to come.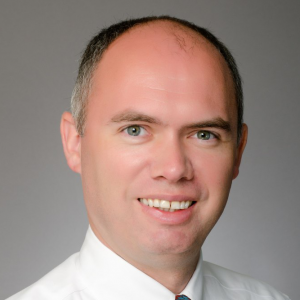 フレイザー・ハウイー(Howie, Fraser)|アナリスト。ケンブリッジ大学で物理を専攻し、北京語言文化大学で中国語を学んだのち、20年以上にわたりアジア株を中心に取引と分析、執筆活動を行う。この間、香港、北京、シンガポールでベアリングス銀行、バンカース・トラスト、モルガン・スタンレー、中国国際金融(CICC)に勤務。2003年から2012年まではフランス系証券会社のCLSAアジア・パシフィック・マーケッツ(シンガポール)で上場派生商品と疑似ストックオプション担当の代表取締役を務めた。「エコノミスト」誌2011年ブック・オブ・ザ・イヤーを受賞し、ブルームバーグのビジネス書トップ10に選ばれた"Red Capitalism : The Fragile Financial Foundations of China's Extraordinary Rise"(赤い資本主義:中国の並外れた成長と脆弱な金融基盤)をはじめ、3冊の共著書がある。「ウォール・ストリート・ジャーナル」、「フォーリン・ポリシー」、「チャイナ・エコノミック・クォータリー」、「日経アジアレビュー」に定期的に寄稿するほか、CNBC、ブルームバーグ、BBCにコメンテーターとして頻繫に登場している。 // Fraser Howie is co-author of three books on the Chinese financial system, Red Capitalism: The Fragile Financial Foundations of China's Extraordinary Rise (named a Book of the Year 2011 by The Economist magazine and one of the top ten business books of the year by Bloomberg), Privatizing China: Inside China's Stock Markets and "To Get Rich is Glorious" China's Stock Market in the '80s and '90s. He studied Natural Sciences (Physics) at Cambridge University and Chinese at Beijing Language and Culture University and for over twenty years has been trading, analyzing and writing about Asian stock markets. During that time he has worked in Hong Kong Beijing and Singapore. He has worked for Baring Securities, Bankers Trust, Morgan Stanley, CICC and from 2003 to 2012 he worked at CLSA as a Managing Director in the Listed Derivatives and Synthetic Equity department. His work has been published in the Wall Street Journal, Foreign Policy, China Economic Quarterly and the Nikkei Asian Review, and is a regular commentator on CNBC, Bloomberg and the BBC.