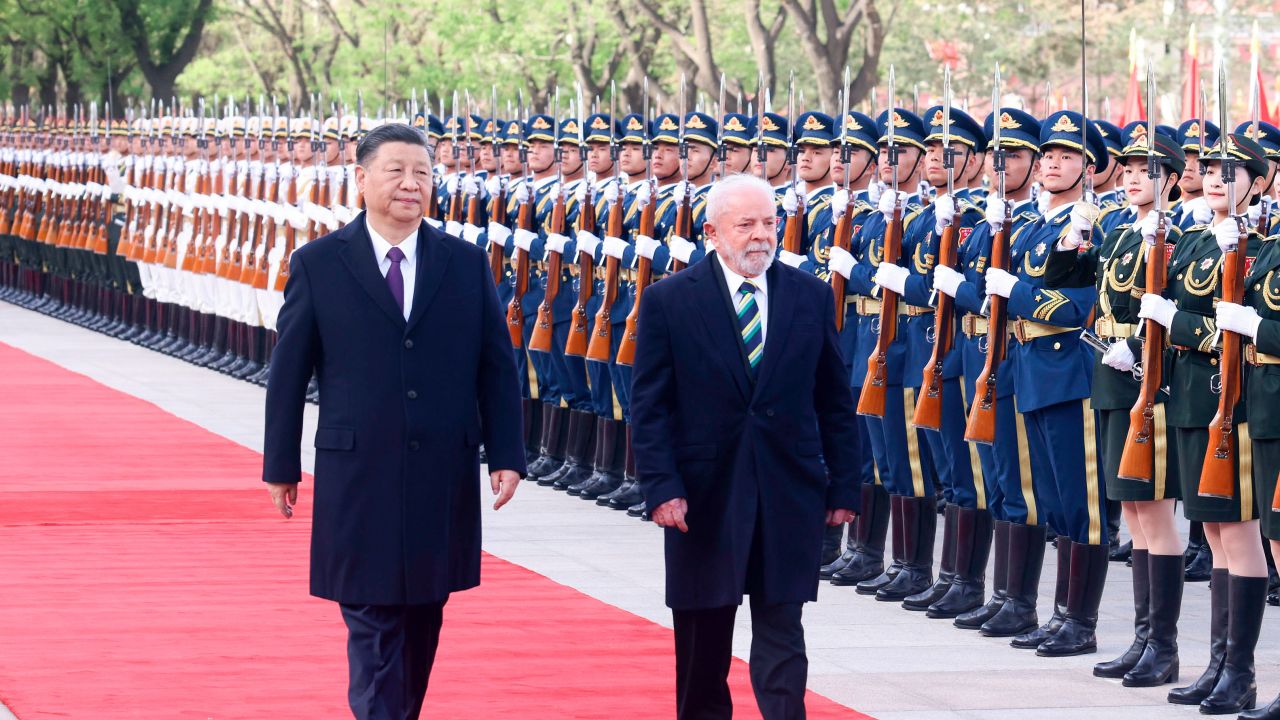 VIP Lounge
The VIP lounge staff at Beijing's shiny airports must have been working overtime for the past few weeks.  After nearly 3 years of self-imposed exile China's borders are open and world leaders from all continents are making their way to Beijing.  In the past few weeks China has hosted Spain's prime minister Pedro Sánchez, French President Emmanuel Macro, EU Commission President Ursula von der Leyen, Malaysian Prime Minister Anwar Ibrahim, Brazilian President Lula da Silva and German Foreign Minister Annalena Baerbock.  Meanwhile US Secretary of State Anthony Blinken remains waiting for the rescheduling of his cancelled February meeting after the spy balloon incident over the lower 48 states.  Xi Jinping must be delighted as the world beats a path to his door and his goal of a multi-polar world surely must be true.
Before Covid leaders generally courted China just for trade and business deals but the world has changed since Beijing was last hosting the world.  More is expected of the Chinese leadership than ever before.  It is worth remembering that since the leaders were last in Beijing Xi Jinping has consolidated his power to a degree which was highly unexpected when he first took the top job a decade ago.  He has remained General Secretary of the Communist Party, from where his power is derived, for a third term.  He has retired all the well-known reformers from the State Council and has largely replaced them with figures whose primary attribute is loyalty to Xi himself.  In the past decade Xi has fashioned China into a much more aggressive power willing to use military might, economic coercion and diplomatic haranguing to try to get what it wants and punish countries which he sees as defaming China.
Who wants what from Beijing
Just before leaving for Beijing EU Commission President Ursula von der Leyen gave a speech laying out a path for European engagement with China.  UdL stressed the need to "de-risk" and not "de-couple" from China as many in the US would stress.  As with all regions China is a huge trade partner for the EU and a major market for many European manufacturers.  This new, and highly sensible approach to dealing with China has helped been informed from the wake up call of EU dependence on Russia for its gas supplies.  The EU has sleepwalked into Russian dependence for energy supplies and doesn't want to make similar mistakes on dependency on China.  Europe is also pushing for China to play a more significant role in ending the Ukraine war.  European leaders are correct in thinking that China is the only power which can really influence Putin's decision process but they are frankly naïve in thinking that China is going to drop their no limits partnership with Russia.  China is not interested in peace in the way the European leaders are.  China would certainly have preferred a short, sharp successful campaign in Ukraine similar to the Russian invasion of Crimea in 2014 but Putin's military failure now won't break the China-Russian alliance.  China and Russia vision for the future is not an optimistic hopeful one, but one in which their policies seem to be derived form being against what the West and the US stands for.  For Russia, its invasion of Ukraine has destroyed its relationship with Europe and the US for a generation, who else can they partner with except China?  China Russian relations are historically full of mistrust and even now there is certainly deep mistrust on both sides but they have been drawn together through the war and their paranoia that the US is actively trying to destabilize them.
The joint trip to China by Macron and UdL highlighted the very real problem at the heart of the EU and European policy making.  President Macron likes to talk up the idea of European strategic autonomy, that is, that Europe's foreign policy is not simply following the US but can stand alone of that.  Such thinking has long roots within French society but Macron pushed such ideas in Beijing and then made very ill thought out comments regarding Taiwan on the flight back from China.  In contrast a few days after Macron's comment the German Foreign Minister talks about a "horror scenario" in the Taiwan strait if military confirmation were to occur.  So who then is speaking for Europe?  The European leaders are probably much closely aligned than it would appear but the failure to better co-ordinate and press their agenda is certainly a weakness for the group.
The Malaysian Prime Minister was more interested in Chinese business and investment in Malaysia.  That reflects the view from many countries in the East Asian region who see their future growth and development very much tied up with China continuing growth.  It is not an unreasonable position to take at all given when viewed from Asia but it does appear somewhat backward looking.  China's growth prospects are not as rosy as they once were.  China's population is starting to fall, and the China growth miracle has certainly ended under Xi Jinping and a new era of control and ideology has started.  It also perhaps reflects a desire to hide from geopolitics questions which are coming to the fore.  For decades many countries in Southeast Asia have been able to avoid questions of geopolitics.  The model they followed was relatively simple, the US security umbrella provided regional stability while economics and trade drove engagement around the region and allowed all countries to grow richer.  Sadly though that model isn't on offer anymore.  The picture is more complicated, and countries need to adapt.
Brazil's President Lula aims were different again.  Having returned to office after an incredible political rollercoaster which included gaol time for corruption, which was later dismissed.  Lula was President of Brazil when the BRICS idea came to global prominence.  He supported the idea of a BRICS currency and reduced dependency on the dollar and largely sides with China and Russia in seeing the US as a driver of the Russian invasion of Ukraine.  It is worth noting that this week sees Brazil host Russian Foreign Minister Sergei Lavrov.  The problem with touting the BRICS idea is that its time has past, and indeed its time was never really there anyway.  Each of the 5 countries are so different and distinct it makes almost no sense to now lump them together in the way Goldman Sachs did over 20 years ago.  Lula is hoping that his come back will reignite growth in Brazil and help drive poverty reduction as it did before but like many Asian countries pining for a simpler time to allow economy growth, that time has past.
What Can China Deliver?
China is no longer just an economic powerhouse driving global growth and the factory of the world.  China's economy was already facing problems before the pandemic and all those problems remain, or have morphed into other problems facing the economy.  The lifting of Covid restrictions has brought a short term bounce for the economy but much more is now demanded of China by the world.
The Europeans are looking to China to step up in terms of global leadership and actively look to rein in Russian aggressive in Ukraine.  Some could point to the recent China sponsored rapprochement between long term rivals Saudi Arabia and Iran as evidence of China diplomatic clout.  That was certainly a feather in China's diplomatic cap and certainly not an agreement that the US could have brokered but the results should not be overstated either.
For China's regional neighbours trade and economics remains key but the China of old is not the China of today.  This month India will overtake China as the world's most populous nation.  China's population has already started to fall and by some forecast could almost halve by 2100.  The US led semiconductor sanctions on China are already having an impact on what China can and cannot do and while few are fully cutting China out of their supply chains China's role as economic engine, while not stalled, is certainly running at a lower gear.  Domestically too China under Xi, especially during the Covid years has undergone a significant clampdown on private enterprises and entrepreneurs.  The large tech companies have all been targeted and while there are some positive statements by senior leaders about supporting private business the reality is that none of the regulatory and legal framework which controls the sector has been loosened.  Two stories which reflect the reality of the current climate do little to cheer investors.  China's leading technology banker who has structured many IPOs of tech companies, Bao Fan, remains held at an unknown location while he "helps" the authorities with their regulatory clampdown.  And the media reports that new regulations for domestic Large Language Model AI, (such as ChatGPT ) must ensure that "the content needs to reflect the core values of socialism and should not subvert state power".  Hardly the open and free environment which such technologies can thrive in.  Not only are Chinese businesspeople at risk, Japan's Astellas Pharma has recently seen employees detained as well.  Economic hostage taking is not new in China.
For Lula's Brazil, and Putin's Russia, they are hoping for a BRICS revival, which could well include other developing countries or global south countries beyond the original 5 BRICS countries.  Any such revival must be dependent on China leading the charge although it seems hard to imagine how this would actually work.  Russian economic dependence on China is obvious as is the increase in RMB denominated trade between the two countries.  Lula's distrust of the US and his wish for a BRICS currency is based more on political ideology rather than sound economics.  But why would India buy into such a currency.  India is growing strongly, it has many of the advantages China had 30 years ago so why tie itself too much to China especially when the two continue to clash along their Himalayan border.  India became a founding member of the Quad along with Japan, the US and Australia explicitly because it was concerned about a more aggressive and belligerent China.  But a BRICS revival is going to founder because the economics no longer make sense.  Throughout his reign Xi has made the Belt and Road Initiative, better called, Globalization with Chinese Characteristics a major plank in his global outreach yet for many of the developing countries involved they are now in distress and likely to default on their loans.  To counter this, Harvard economist, Carmen Reinhart estimates that China has extended bailout loans of 185 BN USD over the last five years to avoid defaults.  China's domestic model of rolling debt indefinitely to avoid writing down losses is being exported globally.  If nothing else, China doesn't want to be fund bad loans internationally as well as domestically, it knows it has financial constraints like anyone else.
Much is being asked of China but it is likely to disappoint all its recent visitors, at least in the short term.  After a decade of Xi Jinping when he has squandered so much global goodwill towards China it would be a huge boost to the country if they were to wake up to the danger of Putin's Russia and really take a stand for peace and commit to pressure Russian to withdrawal from Ukraine.  UdL's de-risking agenda is a good starting point to realign engagement with China.  Through the reform and opening era many leaders, of countries and companies, refused to speak the reality about doing business in China or of China's breaking of international agreements.  Frank discussion about China and with China must be paramount.  That discussion will help set better policy and therefore more realistic outcomes.  Even with its problems China remains crucial in many supply chains and the resolution of global problems.  Take the flight to Beijing and engage with China but be realistic about what can be achieved, it's probably a lot less than you would hope.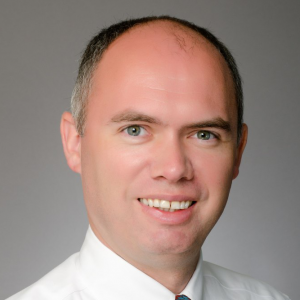 フレイザー・ハウイー(Howie, Fraser)|アナリスト。ケンブリッジ大学で物理を専攻し、北京語言文化大学で中国語を学んだのち、20年以上にわたりアジア株を中心に取引と分析、執筆活動を行う。この間、香港、北京、シンガポールでベアリングス銀行、バンカース・トラスト、モルガン・スタンレー、中国国際金融(CICC)に勤務。2003年から2012年まではフランス系証券会社のCLSAアジア・パシフィック・マーケッツ(シンガポール)で上場派生商品と疑似ストックオプション担当の代表取締役を務めた。「エコノミスト」誌2011年ブック・オブ・ザ・イヤーを受賞し、ブルームバーグのビジネス書トップ10に選ばれた"Red Capitalism : The Fragile Financial Foundations of China's Extraordinary Rise"(赤い資本主義:中国の並外れた成長と脆弱な金融基盤)をはじめ、3冊の共著書がある。「ウォール・ストリート・ジャーナル」、「フォーリン・ポリシー」、「チャイナ・エコノミック・クォータリー」、「日経アジアレビュー」に定期的に寄稿するほか、CNBC、ブルームバーグ、BBCにコメンテーターとして頻繫に登場している。 // Fraser Howie is co-author of three books on the Chinese financial system, Red Capitalism: The Fragile Financial Foundations of China's Extraordinary Rise (named a Book of the Year 2011 by The Economist magazine and one of the top ten business books of the year by Bloomberg), Privatizing China: Inside China's Stock Markets and "To Get Rich is Glorious" China's Stock Market in the '80s and '90s. He studied Natural Sciences (Physics) at Cambridge University and Chinese at Beijing Language and Culture University and for over twenty years has been trading, analyzing and writing about Asian stock markets. During that time he has worked in Hong Kong Beijing and Singapore. He has worked for Baring Securities, Bankers Trust, Morgan Stanley, CICC and from 2003 to 2012 he worked at CLSA as a Managing Director in the Listed Derivatives and Synthetic Equity department. His work has been published in the Wall Street Journal, Foreign Policy, China Economic Quarterly and the Nikkei Asian Review, and is a regular commentator on CNBC, Bloomberg and the BBC.