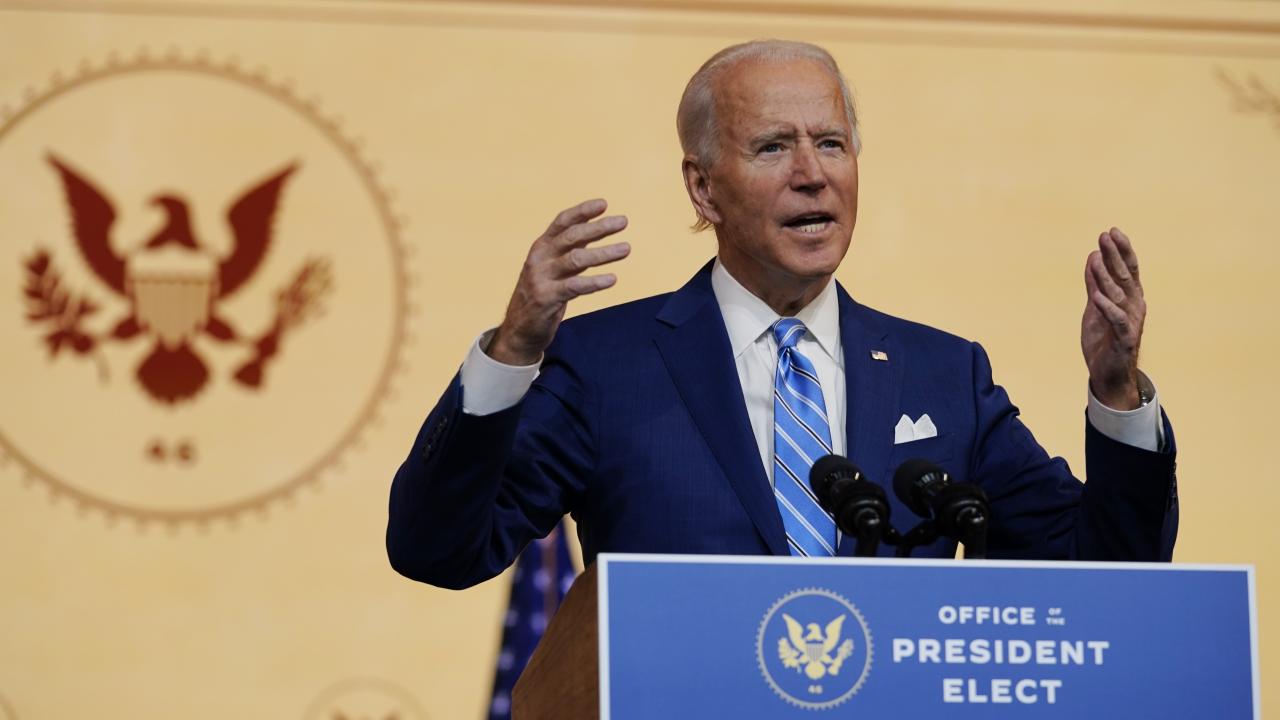 Welcome to the Whitehouse
President Trump's lasting foreign policy impact will no doubt be the reassessment of relations with China.  As this commentator has written numerous times before, his approach and policies were flawed, and at times wholly incoherent, yet he was prepared to speak out about Chinese trade practices and abuses which no other President had done before.  Nor had any European leader the courage to call out China in any field.  All too often criticism of China was done behind closed doors or not at all.  Trump's outspoken and at times frankly offensive language cannot be wholly condoned yet his willingness to speak out gave cover to other nations to speak up and voice their concerns about China's growing role in both trade and also geopolitics.  President-Elect Joe Biden will need to forge a new approach which builds on the more realistic and sober view of China which now has become commonplace.  There is no going back to the old-style Obama-era approach, that time has thankfully passed, and the challenges now are altogether harder and more complex.
Trump had set trade and the trade deficit as a very narrow measure of the US China relationship, but the past few weeks have shown the very complex trade environment which Biden will inherit.  America may be back and ready to lead according to Biden but the landscape is uncertain and outright confusing at times. Three distinct trade issues this month highlight the challenges.
Last week saw fifteen Asia-Pacific countries sign up to the Regional Comprehensive Economic Partnership (RCEP) agreement, a free trade agreement covering the 10 ASEAN nations, China, Japan, Korea, Australia, and New Zealand.  The deal although inked has yet to be ratified, a process which will take years, but in the current climate of growing trade and political tensions it certainly deserved the headlines.
Yet as these nations celebrate their new agreement to broaden trade China continued to conduct its own trade war with Australia.  Already having put up barriers to Aussie lobsters, coal, timber, barley and beef, this week wine was targeted with anti-dumping duties of up to 212%.  China claimed that the dumping of Australian wine in the Chinese market disadvantaged domestic producers.  China has quietly built up a decent sized wine production industry and while hardly known outside of China it has started to produce some drinkable wines.  The wine tariffs though speak little to industry competition but to politics.
The third trade warning indicator is that with only a month of 2020 to go the Chinese side has fallen far short of the agreement purchase agreements of the much hailed, and over hyped Phase One trade deal.  Chinese purchase levels are about 40% or so lower than where promised, and the trade deficit number which Trump made such a big show off has not fallen at all.
So welcome to the Whitehouse Joe Biden.  This is the China trade story which he inherits on top of the difficult domestic agenda of an ongoing Covid-19 health and economic crisis, and possibly an inflamed Middle East situation sparked by the recent assassination of a prominent Irani nuclear physicist.  It is worth remembering that early January saw another assassination in Iran of a leading Irani general, the fallout from that probably never came because Iran was one of the first countries to be swamped by Covid-19 cases and deaths.
Trading with friends or enemies?
RCEP tells an interesting story, one which should encourage the President-Elect, and one which stands in stark contrast to the decoupling rhetoric of Trump.  RCEP is often seen as a China driven trade deal but its origins are in ASEAN, a highly conservative grouping of all the South East Asian countries.  The most important take away from the deal is simply the continued willingness of countries to come together to promote international trade especially with China.  Over the past few decades nowhere more than Asia have populations benefited from enhanced trade links.
For the first time China, Korea and Japan have come together in a single free trade agreement.  That is not unimportant.  The wounds of the second world war remain for these three countries and history has been used numerous times to fan trade disputes and inflame nationalist passions.  Without the catalyst of ASEAN it would be hard to see these countries coming together in a dedicated trade pact.
The fact that Australia has signed up even though tensions with China have been rising over the past few months demonstrates Canberra's very clear position when it comes to China.  It does not want to decouple from China, it cannot ignore the Chinese market and wants to trade actively with China, but it will not sacrifice its democracy and values to do so.  The current punitive trade measures which China has unilaterally targeted Australia with completely fly in the face of open and free trade.  China's justification for the measures is dressed up in anti-dumping and safety rhetoric but the real reasons are political and arbitrary.  While targeting certain industries the Chinese have not put restrictions on iron ore upon which they are so dependent for their steel production.  As part of the ongoing tensions the Chinese embassy in Canberra issued a list of 14 grievances which China had with Australian behaviour and which Australia needed to "correct" to get the relationship back on track.  The list and indeed the very approach taken is incredible to most nations and reflects China's failure to understand soft power. The list took issue with China's view that Australia was funding anti-China research, had restricted Chinese investments, that the Australia (free) press wrote negative things about China, was leading the international push against China relating to Hong Kong, Taiwan and Xinjiang, had called for an investigation into the origins of Covid-19 and even blamed the Federal government for sinking the Belt and Road agreement between Victoria state and China.  None of these issues can justify the trade war which Beijing has launched.
If one leaves aside the clear hypocrisy and ignorance of the Chinese demands, it does show how China will politicize trade and seems unable to understand what fair and open trade means between countries.  They may disagree on politics, but punitive trade measures are not the way forward and only highlight why countries need to take the China threat seriously.  Australia is only the latest country after, Norway, Korea, and Canada to be subject to China's trade wrath over perceived slights.  But China is the world's second largest economy and continues to record headline growth and the world wants to trade with it.  In fact, it is now impossible to completely remove China from supply chains and busines development but diversification to reduced dependency on China is essential.
The notable missing participant from the RCEP was India which pulled out at the last minute due to concerns about the economy being flooded with cheap Chinese exports.  India also announced this week further restrictions on Chinese mobile apps which is all part of the growing economic and geopolitical tension between the two Asian giants.
The RCEP is a success as far as it goes, but it doesn't really go that far at all.  While often talked about as an alternative to the Trans-Pacific Trade partnership, which was a key part of the Obama pivot towards Asia and from which Trump pulled out from within his first days in office, the RCEP is an entirely different type of agreement.  The RCEP is an incremental cautious sort of deal, yes to lower tariffs over the longer term but no coverage at all of the new digital economy and lax rules of origin requirements.  With such a range of large and small countries, of poor and rich economies, the only way a deal could be struck was by not being too rigorous or challenging.  TPP, or as it is now called after the US withdrawal, CPTPP, Comprehensive and Progressive Trans-Pacific Partnership is a very different sort of agreement.  Unlike the RCEP the CPTPP doesn't include China, frankly because China would be unwilling to sign up to such a strong and detailed agreement.  In addition to the usual reduced tariff type measures the CPTPP covers areas of labour protections, IP concerns, environmental protections, and state-owned enterprises, all areas which China will not bind itself to. 
Although RCEP has ignored labour and environment protections it is perhaps these issues which in the longer term has soured many in developed countries on globalization.  Just focusing on the cheapest price without understanding the full economic and societal impact has without doubt been one of the failings of the rapid globalization over the past decades.  The backlash against globalization is a warning sign that simply more of the same isn't going to delivery the desired returns in the years ahead.
The CPTPP can be joined by other countries but can't be renegotiated, it's a tough, detailed document for advanced and sophisticated economies, that is why the US had invested so much effort in getting the deal done.
What does this mean for Biden?
Although it would seem impossible for China to complete the Phase One deal as written their buying plans may change when Biden enters the Whitehouse, yet Biden can neither cancel the deal and reduce the tariffs, nor can he lobby too aggressively for China to follow through.  Measuring the economic relationship merely on the bilateral trade deficit was flawed from the beginning and withdrawal of the tariffs early in his presidency without any major change of behaviour from China would not be popular across the aisle within Congress.  To that end no immediate trade and tariff changes are likely, the Trump actions remain in place, but the policy direction will change as a clear message is being sent by America's allies in Asia.
America's key allies in Asia, Japan, Australia, Korea, New Zealand, have all signed up to RCEP.  They and many of the ASEAN countries are highly concerned about China's economic bullying, about the lies and politicization around Covid-19, they are wary of the influence China is exercising in their own domestic polity and worry about China's claims on territorial waters.  Numerous Asian signatory countries are worried about the dam building on the upper reaches of the Mekong and other rivers which rise in China.  And India, although it withdrew from the agreement after years of discussion with China and others only at the last minute, has already had armed clashes with China between border troops high in the Himalayas.  The American friends and allies want to remain trading with China.  They see it as essential to their own development, and in almost all cases China is already their largest trading partner.  Any strategy which requires these countries turning their economic back on China and refusing to trade with them is going fail.
What these countries would benefit from is a re-engagement of the US with themselves, to strengthen the informal alliance of democratic countries which are looking for a far more constructive engagement with China rather than the Chinese formula of win-win which all too often comes over as China winning twice.  America First became America Alone in too many fights.  Biden must seize the opportunity to re-engage with America's allies, but fully recognize the failures of the previous China engagement policy.
The CPTPP allows America an opportunity to change the trade balance in Asia, to offer a higher and better standard of engagement when it comes to trade.  Biden needs to reach out to Europe in a similar vein, a united position of democratic countries to lend each other support when unfairly targeted by China is essential.  This is not ganging up on China nor it is a cold war mentality as the Chinese state media proclaim.  This is acknowledging the significant differences which exist between China's approach and the existing order.  Biden's China to do list is long and not only confined to trade.  Biden will have a fully agenda from day one but America has many allies and alliances it can work with.  They have sent a clear signal to the President-Elect, let us hope he has understood.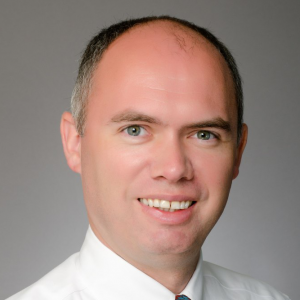 フレイザー・ハウイー(Howie, Fraser)|アナリスト。ケンブリッジ大学で物理を専攻し、北京語言文化大学で中国語を学んだのち、20年以上にわたりアジア株を中心に取引と分析、執筆活動を行う。この間、香港、北京、シンガポールでベアリングス銀行、バンカース・トラスト、モルガン・スタンレー、中国国際金融(CICC)に勤務。2003年から2012年まではフランス系証券会社のCLSAアジア・パシフィック・マーケッツ(シンガポール)で上場派生商品と疑似ストックオプション担当の代表取締役を務めた。「エコノミスト」誌2011年ブック・オブ・ザ・イヤーを受賞し、ブルームバーグのビジネス書トップ10に選ばれた"Red Capitalism : The Fragile Financial Foundations of China's Extraordinary Rise"(赤い資本主義:中国の並外れた成長と脆弱な金融基盤)をはじめ、3冊の共著書がある。「ウォール・ストリート・ジャーナル」、「フォーリン・ポリシー」、「チャイナ・エコノミック・クォータリー」、「日経アジアレビュー」に定期的に寄稿するほか、CNBC、ブルームバーグ、BBCにコメンテーターとして頻繫に登場している。 // Fraser Howie is co-author of three books on the Chinese financial system, Red Capitalism: The Fragile Financial Foundations of China's Extraordinary Rise (named a Book of the Year 2011 by The Economist magazine and one of the top ten business books of the year by Bloomberg), Privatizing China: Inside China's Stock Markets and "To Get Rich is Glorious" China's Stock Market in the '80s and '90s. He studied Natural Sciences (Physics) at Cambridge University and Chinese at Beijing Language and Culture University and for over twenty years has been trading, analyzing and writing about Asian stock markets. During that time he has worked in Hong Kong Beijing and Singapore. He has worked for Baring Securities, Bankers Trust, Morgan Stanley, CICC and from 2003 to 2012 he worked at CLSA as a Managing Director in the Listed Derivatives and Synthetic Equity department. His work has been published in the Wall Street Journal, Foreign Policy, China Economic Quarterly and the Nikkei Asian Review, and is a regular commentator on CNBC, Bloomberg and the BBC.