Companies in the crosshairs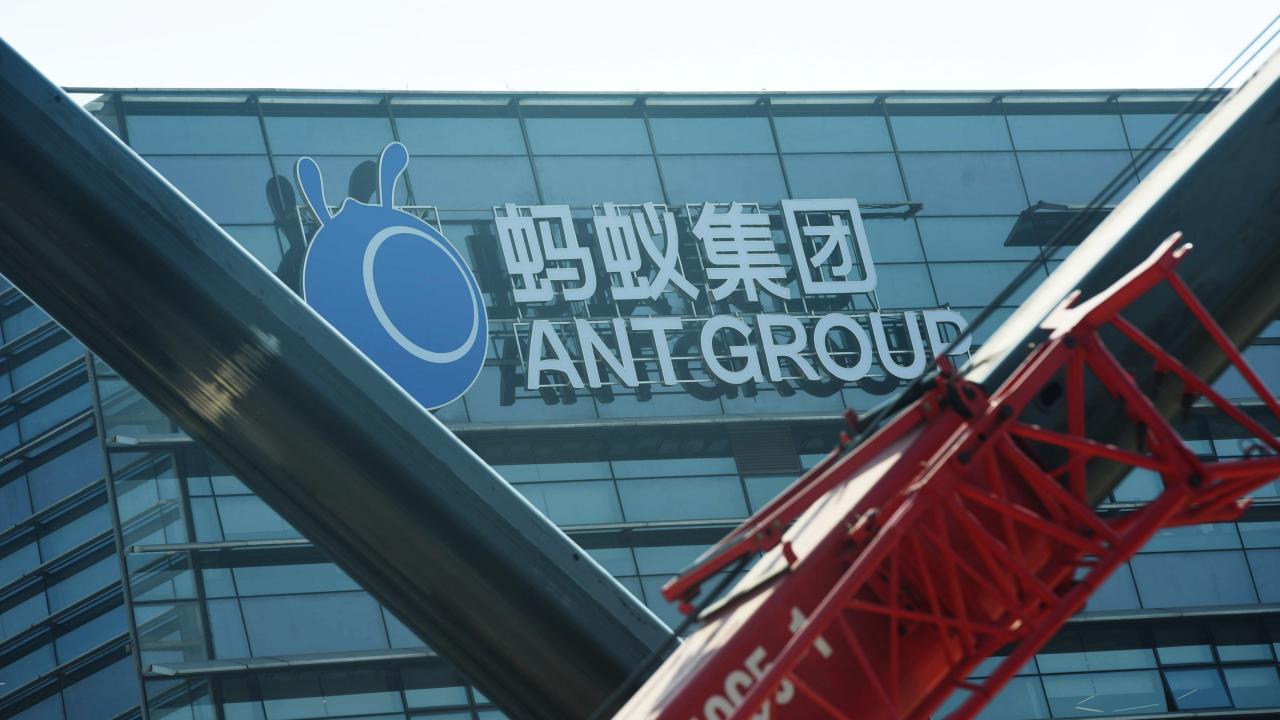 A headline week for Chinese markets
China has just seen one of the most momentous weeks in its 40-year history of stock issuance and trading.  The period should have been capped by the dual listing of Ant Group which would of have been the world's largest ever IPO raising over 35 bn USD and valuing the company at around 350 bn USD.  What better way to show Trump's America and the world, that Chinese finance and companies were literally top of the world. Instead the headlines, when not the US presidential election, where how the regulators pulled the plug on the deal just 48 hours before listing after investors had already subscribed and monies had been paid.
It is worth reviewing two other events of the past week to understand the changes which China has made to open its capital markets.  Most significantly was the formal implementation of the revised QFII, Qualified Institutional Investor rules which permit foreign banks, brokers, fund managers and other financial entities to invest in Chinese bond and equity markets.  This framework was first introduced in 2002 and has been through a number of iterations, the latest revisions fully open the market to allow foreign firms equal access and treatment as domestic investors.  The investor registration process is dramatically simplified, fund remittance and repatriation are straightforward, and the allowed investment scope was expanded to literally cover ever sort of financial security within China.  The primary complaint of foreign investors when it came to China has been one of access, i.e. it was too difficult and cumbersome to get into the country and even when approved the investor was limited in scope in terms of moving funds and investment opportunities.  That issue is now addressed, Chinese markets are open for business.
A second major development was the relatively small listing of a loss-making company called Ninebots.  This manufacturer of electric scooters and the like is of limited interest except that it isn't a Chinese company.  It is legally incorporated in the Cayman Islands and uses a VIE, variable interest entity, structure to let the offshore Cayman company benefit from the Chinese domestic business.  This structure which has historically been a legal grey zone at best allowed foreign companies to benefit from onshore businesses in sectors which restricted or barred foreign investment.  The bulk of all US listed Chinese companies, especially in the tech space have used such structures.  Until 2018 Chinese listing rules only allowed PRC domiciled companies to list within China which effectively meant that domestic Chinese investors had no way of buying into companies which they were using as part of daily life.  This rule change and successful listing shows that many of those offshore structured companies need not look to the Nasdaq or even Hong Kong to list but can now list directly at home where expected valuations are almost certainly higher than what can be obtained offshore.
The week should have been rounded out by the high-profile Ant Group listing.  Planned to list on the STAR board in Shanghai, a pet project of Xi Jinping announced only 2 years ago, and also in Hong Kong the huge listing represented not only a milestone in terms of size for Chinese markets but also a major reflection of how online financial companies have become such large players within China.  In terms of valuation Ant would have been larger than any of state-owned banks in China and almost certainly larger as well than JPMorgan, the world's biggest bank.  No company outside of China comes close to the scale and reach of Ant Group when it comes to online finance.
Ant Group developed from Alipay, the payment system of the Alibaba group.  Electronic payments still represent a major part of its business but the growth in the company comes from its online lending platforms which couples the big data of its online commerce with small loans to both retail and small business borrowers.  By working with a slew of small banks it has been able to offer over 250 bn USD of loans but has not been required to hold significant capital reserves against such lending.  Not for the first time a tech giant has been able to disrupt an established industry yet has been able to avoid the industry regulatory framework.  That is about to change.
Ant Group's success has been no secret, the rise of mobile payments and its financial services is clear to anyone with a mobile phone in China, its IPO was only a question of timing.  The listing on the STAR board seemed to be good politics showing a very direct show of support to Xi's pet project.  The listing was registered and passed by both the Hong Kong and Shanghai exchanges in record time, perhaps too quick a time given the size of the company and the changing regulatory environment.  For of a number of years Beijing has made no secret of the need to control financial risks and with a slew of frauds and bankruptcies within a largely unregulated P2P lending industry a few years earlier it had long been expected that online finance would see the introduction of regulatory requirements which would then curb growth.  There was also a political angle at play with the large, less innovative state-owned banks being envious and troubled by the growth of unregulated players like Ant.  Even the largest banks in China don't have the reach of the online giants of Alibaba and Tencent (WeChat).  In the final days of the funding raising process a very angry Jack Ma gave speech at the Shanghai Bund Summit taking direct aim at the established financial order and regulatory approach of China.  How significant the outburst was can be debated but within a few days, draft rules for regulating online finance were published, Jack Ma and the Ant Group management team were summoned to the regulators and the IPO has been suspended.
The market was left to wonder what went so wrong.  Why leave the suspension to the very last minute?  Did the Ant management downplay regulatory, and hence balance sheet risks, to investors?  Had Chinese regulators acted out of a fit of anger in response to the speech or was this a genuine effort to protect investors from a company which was about to undergo a drastic change of fortunes based on the new regulations?  While markets did not fall the seemingly shock regulatory response stood in marked contrast to only a week before when at the Shanghai Exchange Global Investor Conference the CSRC and the SAFE vied to outdo each other in how fast they would process new applications for investment into China.
But an increasing difficult environment for companies
The last-minute cancellation of such a landmark IPO is unheard of even in China.  Deals maybe get pulled or delayed on weak investor demand but this deal had attracted an incredible 3 trillion USD of bids, 100 times the shares on offer.  What the suspension is representative of is the increasing difficult political environment of doing business in China.  Jack Ma is the most famous of China's home growth entrepreneurs, his success with Alibaba and Ant Group cannot be denied and he has become an genuine business superstar, but even with his Party membership and public statement of support for the Party, he has just been taught a brutal lesson about the will of the Party to act when it wants.  Jack's slap down follows crackdowns on many of the leading private company groups in China.  Wang Jianlin (Wanda), Guo Guangchang (Fosun), Xiao Jianhua (Tomorrow) and Wu Xiaohui (Anbang) are all examples of high flyers who expanded overseas or saw explosive growth domestically only for the state to step in to trim their wings or break up their groups and in some cases send their bosses to jail or detention.  In the case of Xiao Jianhua he was illegally removed from Hong Kong and his whereabouts remain unknown.  Jack's got off lightly so far.
But it isn't just onshore groups which are struggling to operating in a China where Party loyalty reigns supreme and the SOEs only become more central to state planning.  Over the past 18 months the protests in Hong Kong has left corporates reeling from the trying to placate the will of China leaders in Beijing.  Sitting quietly doing you business isn't good enough for the Party, explicit statements of loyalty and support for government actions is now required.
Cathay Pacific was the first casualty of the Hong Kong protests.  The flag carrier for Hong Kong and possibly its most distinct brand saw a number of senior executives being forced to step down after its staff engaged in many of the protests and on one flight a flight announcer signed off with a well know protest slogan.  Beijing's reaction was to ban protest supporter staff from flying in Chinese airspace.  The company suffered dreadfully under the Hong Kong unrest, worse under Covid-19 and has survived only through government help and with drastic cuts to staffing levels and reduction in flights.
Hong Kong's other great firm, HSBC, simply known as "the bank" in days gone by found itself between the wrath of protesters and Beijing.  They upset the protest side as they reported suspicious financial transactions associated with a pro-demonstrator group but then found themselves subject to Beijing's fury when they didn't speak up in support of the National Security Law.  They too were called out by former Hong Kong Chief Executive CY Leung for their lack of loyalty to the country.  How can companies navigate such a political minefield?
HSBC, Cathay and other corporates may want to take comfort that even Jack Ma doesn't seem able to judge the right balance when dealing with the high politics and regulation of China.  The simple narrative that the IPO suspension was in direct response to his speech is appealing, and possibly true, but if so, was Jack Ma really so unaware of the risks he was taking?  When other tycoons were having their businesses picked over by the State he seemed to have deftly avoided too much attention around his Alibaba group and indeed he sold out almost all his shares and interests in the company, while maintaining control of Ant Group.  Ma is a party member, has spoken positively about ensuring that his companies serve the country, and Party, to that extent he seemed at least inline with the prevailing Xi Jinping winds.
In the 1990s Jiang Zemin welcomed entrepreneurs and capitalists into the CCP.  The role of the private sector could not be denied and was a positive and necessary part of building and developing a modern country.  In contrast Xi has not shied away at all from emphasizing the central role of state-owned companies and how private companies should look to help build the state by supporting the party.  They cannot be passive but active, all listed companies must have party cells and it is following the party which takes precedent over business strategy.  For foreign companies it's an incredible unusual and difficult position to be in, and for entrepreneurs who have built business in a much lighter touch political environment the changes under Xi are most unwelcome, not that many would dare to say so.
Investors could well look back at the suspension of the listing and thank the regulator.  Ant Group will no doubt return to the market in the coming months but at a markedly reduced valuation.  The suspension does send a clear reminder about the changed business environment in China.  If even the most successful entrepreneur can be humbled and cannot navigate the political and regulatory landscape, then others will stumble as well.
As China struggles to control and regulate industries domestically and as it exerts more influence on the international stage more companies will find themselves falling afoul of China.  Some will face very difficult choices which risk alienating employees and shareholders, other will face loss of business.  China may be open for business but that doesn't mean the rules and boundaries are always clear cut nor that politics won't interfere.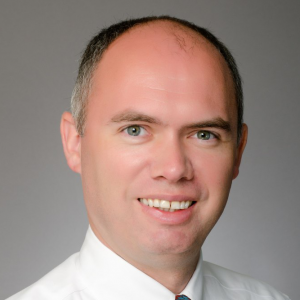 フレイザー・ハウイー(Howie, Fraser)|アナリスト。ケンブリッジ大学で物理を専攻し、北京語言文化大学で中国語を学んだのち、20年以上にわたりアジア株を中心に取引と分析、執筆活動を行う。この間、香港、北京、シンガポールでベアリングス銀行、バンカース・トラスト、モルガン・スタンレー、中国国際金融(CICC)に勤務。2003年から2012年まではフランス系証券会社のCLSAアジア・パシフィック・マーケッツ(シンガポール)で上場派生商品と疑似ストックオプション担当の代表取締役を務めた。「エコノミスト」誌2011年ブック・オブ・ザ・イヤーを受賞し、ブルームバーグのビジネス書トップ10に選ばれた"Red Capitalism : The Fragile Financial Foundations of China's Extraordinary Rise"(赤い資本主義:中国の並外れた成長と脆弱な金融基盤)をはじめ、3冊の共著書がある。「ウォール・ストリート・ジャーナル」、「フォーリン・ポリシー」、「チャイナ・エコノミック・クォータリー」、「日経アジアレビュー」に定期的に寄稿するほか、CNBC、ブルームバーグ、BBCにコメンテーターとして頻繫に登場している。 // Fraser Howie is co-author of three books on the Chinese financial system, Red Capitalism: The Fragile Financial Foundations of China's Extraordinary Rise (named a Book of the Year 2011 by The Economist magazine and one of the top ten business books of the year by Bloomberg), Privatizing China: Inside China's Stock Markets and "To Get Rich is Glorious" China's Stock Market in the '80s and '90s. He studied Natural Sciences (Physics) at Cambridge University and Chinese at Beijing Language and Culture University and for over twenty years has been trading, analyzing and writing about Asian stock markets. During that time he has worked in Hong Kong Beijing and Singapore. He has worked for Baring Securities, Bankers Trust, Morgan Stanley, CICC and from 2003 to 2012 he worked at CLSA as a Managing Director in the Listed Derivatives and Synthetic Equity department. His work has been published in the Wall Street Journal, Foreign Policy, China Economic Quarterly and the Nikkei Asian Review, and is a regular commentator on CNBC, Bloomberg and the BBC.