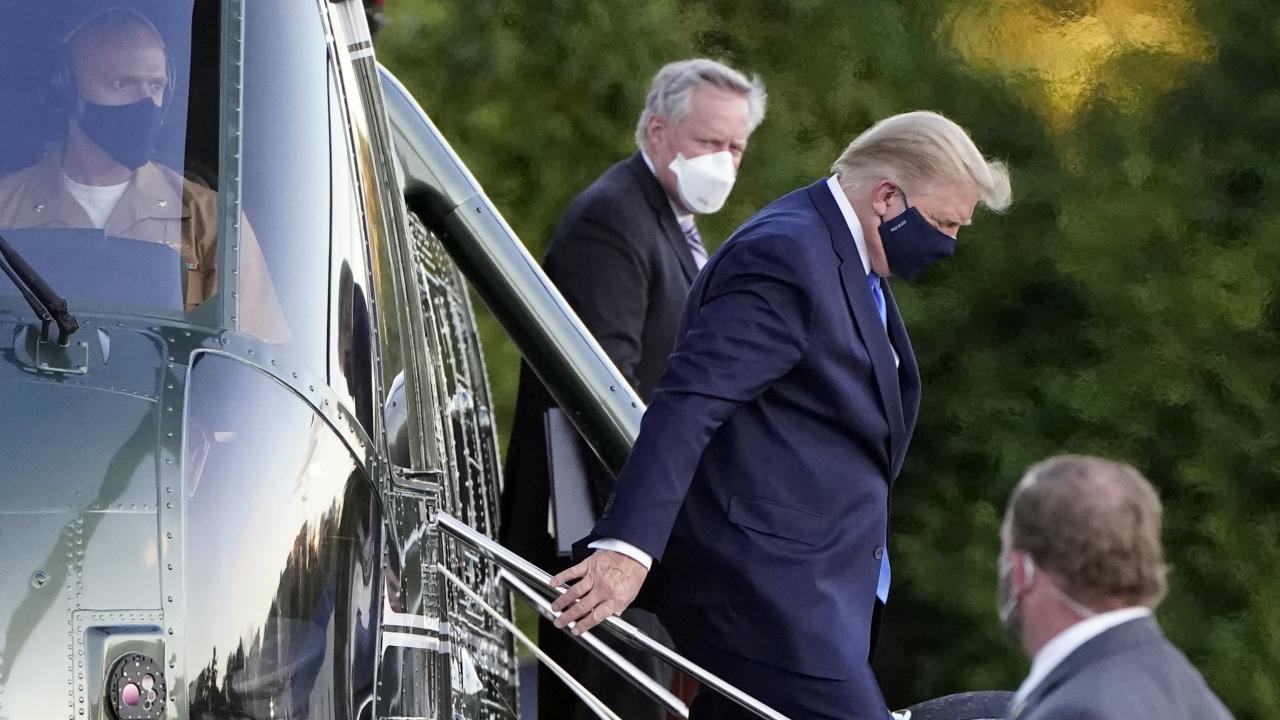 Covid19 Trifecta
It seems only right somehow that Donald Trump has caught Covid-19.  He completes the trifecta of leaders of countries which had handled the pandemic poorly.  First Boris Johnson in the UK, then Jair Bolsonaro in Brazil and now Trump.  All three had downplayed the virus, all three had shunned basic precautions around shaking hands, mixing freely with crowds and mask wearing.  Just a few days before Trump's diagnosis he had mocked Joe Biden's mask wearing at the chaotic and embarrassing presidential debate.  Trump doesn't seem to have passed the virus to Biden but what the coming few weeks and months brings is truly anyone's guess.  The list of what if scenarios is endless.  What if one of the candidates succumbs to the virus before the election?  What if the winner of the election, if there is a clear winner on election night succumbs before the inauguration?  Although there are legal rules and procedures for handling these sorts of events the super charged and toxic political environment means nothing can be taken for granted.
While this column has lamented Trump's poor performance in many areas of policy towards China the virus has taken enough lives and a quick recovery with no lasting impact is hoped for.  Treatments have improved through the year and the President will be receiving excellent medical care but he is in the higher risk category.  Being overweight, being older and being male are three factors which increase the likelihood of death but there is growing evidence of some sufferers enduring what has been called "long Covid".  This is prolonged period of lethargy and general poor health extending well beyond that actual infection and the initial infectious phase.  Stories persist in the UK that Boris Johnson continues to suffer for tiredness and his energy levels are well below his pre-Covid vigour.
The Trump infection, along with Johnson's and Bolsonaro's brings into sharp relief the shambolic handing of the virus in these three countries.  Each leader played down the risk of the virus, they were slow to act and all failed to inspire confidence in their people.  The dreadful political leadership is shown in the death rates of the countries, the continuing economic malaise and the confusing rules and regulations which resulted in a complete distrust of the political leadership at a time when it is needed most.  The politicization of the virus is perhaps most seen in America where Trump has explicitly made the virus situation a political issue playing up failures of Democrat run cities or states versus Republican ones.  A recent Cornell University study on the showed that Trump was the biggest driver of coronavirus misinformation with his touting of various miracle cures and speculations about the virus with no scientific validity.  Remember the bleach injections?  The UV light treatments?  The Hydroxychloroquine and vitamin D treatments?  None had any solid medical basis with respect to coronavirus. That the US and the UK have handled the situation so badly is particularly distressing since both boast excellent medical facilities and research resources.  They have experts who had advised governments around the world in terms of pandemic planning, yet their advice and preparedness management were ignored in their home countries.  The political shambles is an insult to the millions of care workers in homes and hospitals who have risked their lives fighting the pandemic.
"The China Plague" and the Chinese Empire
During the presidential debate Trump again referenced "the China plague" and puts the blame solely on China for the unfolding health crisis in the US.  That plays well to his base and indeed there is much to blame China for, but the Chinese leaders must have been laughing and toasting over Trump's misfortune.  Not one Chinese leader was reported to have caught the disease and Trump's diagnosis comes during the long National Day holiday in China where tens of millions of Chinese are travelling and moving around freely in a country which has certainly overcome the first season of the pandemic.  Such a contrast in fortunes can only strengthen Xi Jinping's confidence that his chosen path is better than anything the outside world has to offer.  It should be noted of course that senior Chinese leaders already live in an environmental, medial and nutritional bubble compared to the rest of the country.  Senior party cadres benefit from organic food grown on special farms solely for them, they go to special state of the art medical facilities and even their internal air is filter and purified.  They really do live in a bubble.
But any smug satisfaction in Zhongnanhai should be short lived.  Trump's infection will only embolden him to take the fight to China yet again.  In less than 5 weeks he may have lost the election but even so the China pushback from the US isn't changing.  As Xi Jinping finally ended the era of reform and opening in China in a similar way the path of US engagement with China has been alternated for decades to come.  The past four years has seen Trump shake American politics out of the complaisant engagement it has had with China for decades.  The sound and fury of Trump, the insults and shoot from the hip style are all part of who the man is but he was correct in treating China as a threat.  He is no China scholar, but one only need look at what the Chinese Communist Party say themselves to understand that they look to "the West" and the values of which underpins open societies with contempt.  Those values have no place in Chinese society claims Xi Jinping.  Free media, human rights, open societies, personal freedoms, independent inquiry and research, freedom of religion, are all rejected by Xi, instead all must conform with and bow to the will of the Party.  All must serve the Party
Although pre-dating Xi the Party has been casting off caution over many years and is looking to rebuild a Chinese empire across Asia, and less indirectly across the world.  Domestically the Party is extending its reach into all areas of life.  State control remains paramount in all strategic sectors of the domestic economy but Party cells are required in major private companies in China.  There may be private ownership of companies, but they can never be thought of as independent from the wishes of the Party.  The Financial Times this week reported on a series of policy announcements about the important role that private companies must play in United Front work.  United Front is a direct Party program to coordinate and promote the Party's line across every aspect of society and business in foreign countries.  Chinese private businesses are not just selling goods and services overseas but are expected to actively promote and support China's line.  That means anti-Falungong, anti-Dalai Lama, anti-HK protests to name a few.  Chinese UF work means influencing politicians into taking a pro-China stance on issues from human rights concerns to the role of Chinese investment.  Nothing is new or surprising here to those who have been following Chinese growth and development.  Dr Anne-Marie Brady of New Zealand has been at the forefront of writing about Chinese influence in NZ and elsewhere around the globe.  Clive Hamilton and Mareike Ohlberg have documented at length the influence campaign across Europe in their book Hidden Hand: Exposing How the Chinese Communist Party Is Reshaping the World, and most recently Hsu Szu-Chien and J. Michael Cole have edited a series of essays on how Chinese actions are undermining global democracy in their book Insidious Power.
October 1 marked the 71st anniversary of the founding of the People's Republic of China.  To mark the day a small number of protestors assembled outside the Chinese embassy in London to protest the clampdown in Hong Kong.  Slogans were chanted, songs sung, a Chinese flag burnt and some minimal hitting of the railings around the building.  In response the embassy released a statement, part of which is worth quoting in full,
Their actions amounted to grave desecration of the dignity of the country and the nation, and violation of the Law of the People's Republic of China on the National Flag and the Law of the People's Republic of China on Safeguarding National Security in the Hong Kong Special Administrative Region, challenge to the sovereignty and territorial integrity of China and threat to the security and safety of the premises and staff of the Chinese Embassy!
Leaving aside whether the dignity of a country can be gravely desecrated by the singing of a song or burning of a flag neither of the two laws mentioned have any effect at all in Britain or anywhere else outside of Chinese territory.  The UK China "Golden Age" touted during David Cameron's premiership didn't cede UK sovereignty to China and the acts in question are simply not crimes under UK law, except is very specific circumstances where there is a clear threat to harm others.  Any visitor to London can see similar protests around Whitehall on almost any day of the week.  But to the hyper-sensitive Chinese state any protest, however minor, against their rule must be punished.  This is a sign of a weak, worried and paranoid leadership, not a confident country comfortable taking its place on the global stage.  The joke in Hong Kong is that the National Security Law would is really the National Insecurity Law such is China's complete fear of any form of domestic or international criticism.
This is the reality of China in the modern world today.  It does not mean that individual Chinese are all spies and should be shunned or targeted, it does not mean that business and trade cannot be conducted be with China, it does not mean that there are not areas of cooperation which are essential with China such as climate change.  Trump did not "discover" or "expose" any of these Chinese actions and overreach, but he created an environment where a critical tone, and at times a very critical tone could be used to discuss China and bring these problems center stage in global political discourse.
With all of that in mind why should anyone think that there is a "back to usual" approach coming with a change of leadership in the White House, even if that happens?  Biden will almost certainly continue the work of Trump but not in a corrosive, anti-alliance building and alienating manner like Trump.  The London embassy announcement shows that the position of the Chinese state is that it should be beyond criticism and reproach anywhere.  They would appear to expect that they can command universal jurisdiction over any topic which intersects with China in any setting and dictate the rules.
One Long Month Ahead
Trump's Covid19 setback has been called the October surprise, but what else could be in store in the final month before what is the most important US presidential election in a generation.  Although Biden shares a strong lead in the polls nothing can be assumed.  2020 has thrown up so many surprises so far that the only certainty is the lack of certainty.  Trump in power for a second term will see him looking to get tougher on China but it would seem unlikely he can change his scattergun approach to policy.  Biden in power will too maintain the pressure on China but he will likely have to overcome a daily barrage of barbs from a defeated Trump who will not shy away from speaking into the issues of the day and how he would have done so much better.  The US domestic political environment will remain highly partisan.
With Covid19 reaching the very pinnacle of US power the China dimension of US politics will remain for years.  US leadership is essential for the like-minded countries around the world to coordinate their responses to China.  China has been very clear about its intentions and the world it wants to control, the free world should be equally clear that they won't play along.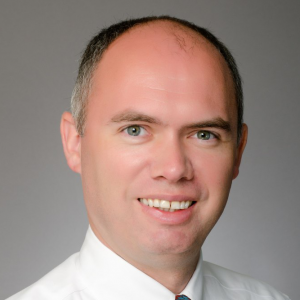 フレイザー・ハウイー(Howie, Fraser)|アナリスト。ケンブリッジ大学で物理を専攻し、北京語言文化大学で中国語を学んだのち、20年以上にわたりアジア株を中心に取引と分析、執筆活動を行う。この間、香港、北京、シンガポールでベアリングス銀行、バンカース・トラスト、モルガン・スタンレー、中国国際金融(CICC)に勤務。2003年から2012年まではフランス系証券会社のCLSAアジア・パシフィック・マーケッツ(シンガポール)で上場派生商品と疑似ストックオプション担当の代表取締役を務めた。「エコノミスト」誌2011年ブック・オブ・ザ・イヤーを受賞し、ブルームバーグのビジネス書トップ10に選ばれた"Red Capitalism : The Fragile Financial Foundations of China's Extraordinary Rise"(赤い資本主義:中国の並外れた成長と脆弱な金融基盤)をはじめ、3冊の共著書がある。「ウォール・ストリート・ジャーナル」、「フォーリン・ポリシー」、「チャイナ・エコノミック・クォータリー」、「日経アジアレビュー」に定期的に寄稿するほか、CNBC、ブルームバーグ、BBCにコメンテーターとして頻繫に登場している。 // Fraser Howie is co-author of three books on the Chinese financial system, Red Capitalism: The Fragile Financial Foundations of China's Extraordinary Rise (named a Book of the Year 2011 by The Economist magazine and one of the top ten business books of the year by Bloomberg), Privatizing China: Inside China's Stock Markets and "To Get Rich is Glorious" China's Stock Market in the '80s and '90s. He studied Natural Sciences (Physics) at Cambridge University and Chinese at Beijing Language and Culture University and for over twenty years has been trading, analyzing and writing about Asian stock markets. During that time he has worked in Hong Kong Beijing and Singapore. He has worked for Baring Securities, Bankers Trust, Morgan Stanley, CICC and from 2003 to 2012 he worked at CLSA as a Managing Director in the Listed Derivatives and Synthetic Equity department. His work has been published in the Wall Street Journal, Foreign Policy, China Economic Quarterly and the Nikkei Asian Review, and is a regular commentator on CNBC, Bloomberg and the BBC.