The Long Dark Shadow of Covid-19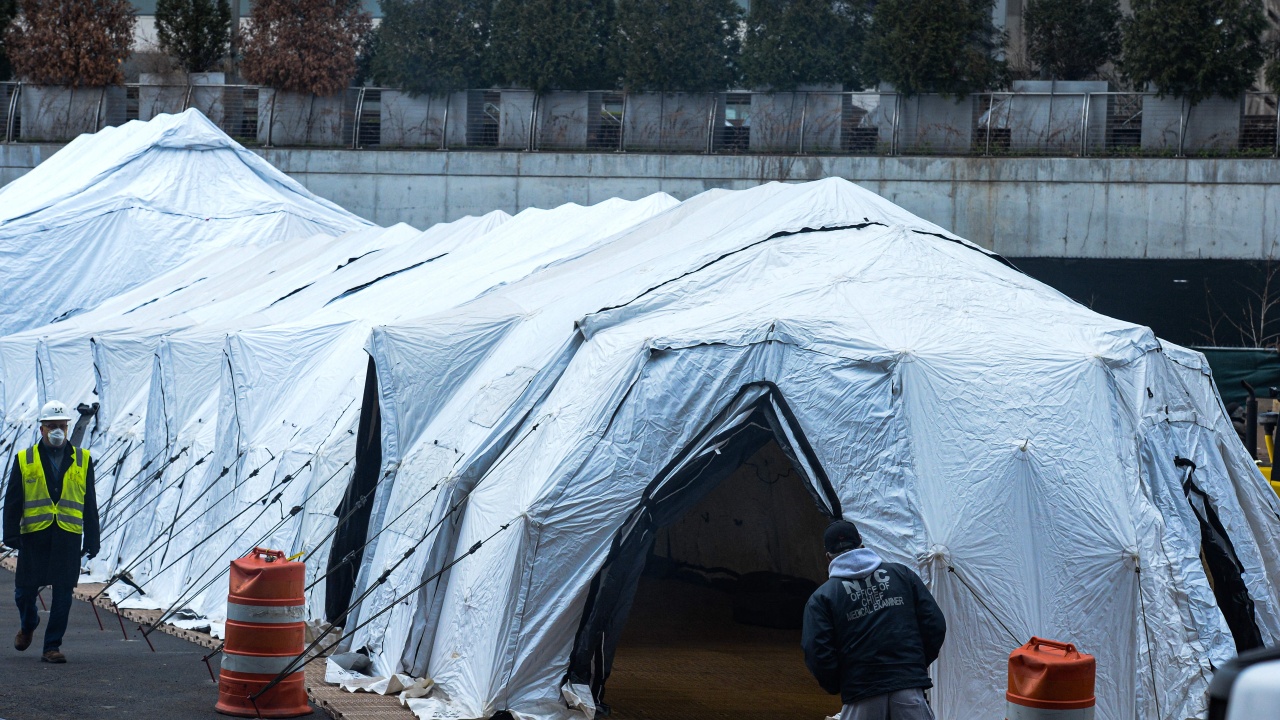 This time is different.  Too often that phrase has been invoked in finance or economics to justify countries or companies living beyond their means.  Always used to try and claim that the rules don't apply to that situation.  But for the Covid19 the phrase rings true.  It is fundamentally different from anything which the world has seen in anyone's working life. Whether in terms of market moves, economic damage or global reach, nothing else has come close.
When writing anything it is near impossible to be up to date.  The number of infections, of fatalities, of new control measures are changing by the hour.  But the background, as best as it is understood is worth restating: since December or possibly as early as November of 2019 a novel form of corona virus had started to circulate having jumped from animal to human host.  By late December it was clear to many doctors in Wuhan China that this virus was producing SARS like symptoms and numerous labs rushed to sequence its genetic code.  Some information was passed up the command chain in China, actions were taken to try and control the outbreak and information was shared with the WHO.  But there then followed a period of harsh crackdown on doctors, a complete fabrication of outbreak numbers and a willful disregard for public safety in Wuhan and further afield.  The outbreak at the time of the world's largest movement of people meant the virus was spread widely both in China and abroad.
By late January much of China was in lockdown yet many hundreds of thousands of Chinese nationals had already travelled from the epicenter across the country and world becoming unwitting carriers of the disease.  Cases were reported in over a dozen countries by late January.  The world watched on as China went into lock down and travel restrictions were enacted.  Other countries enacted their own China focused travel restrictions but for many areas of the global the virus has already spread.
A handful of counties, Singapore, HK, Korea and Taiwan, having acted early and having experienced SARS were able to stem the rise in cases.  Europe and the US although seeing the warning signs thought that the outbreak could be contained in Asia.  They were wrong and US stock markets in particular continued to reach new highs well into February.
The slowness to act and prepare for a potential outbreak in Europe and the US now sees the world economy face a test which is unique and totally unprecedented in modern times.  Recent market collapses of 1987 or even the GFC of 2008 hardly capture either the breadth or depth of not only the market slowdown but the seizing up and hard stop of global activity.  Nearly every airline will become technically bankrupt, they aren't going concerns if no one flies.  Hotels, restaurants and entertainment venues are either legally closed or empty due to lack of guests, local or international.  Trying to predict the economic effects is anyone's guess.  No one can model the entire closure of modern economies and enforced quarantine of billions of people with certainty.  Is the US economy going to be down 30% or 20%?  No one can know.  All that is clear that the effects of the virus will cause massive economic dislocation and the unemployment of tens of millions globally all in the space of a few months.  The coming weeks will see a steady stream of dreadful unemployment data and failing companies.  Not just bad data but countless individuals and families affected.
If the virus had been contained just to China, as the US market seemed to assume then even under that scenario this would have been a global economic crisis.  China, as the second largest economy and lead purchaser of almost all commodities had effectively stopped.   No analyst's model China ever contemplated that.  Some analysts still were predicting growth in the first quarter for China even as cities and provinces went into lockdown which only showed the complete lack of appreciation of how different the economic situation was.  It is now clear that all economic indicators showed severe contraction in the first few months and that any recovery will be slow.  The PBOC maybe prepared to support banks with cheap funds for onward lending to corporates but which company can be rosy about the future?  Anyone exporting sees a world economy in contraction and lockdown.  The Chinese economy is decreasing in size for the first time since Deng Xiaoping kicked off economic reforms.  The underlying bargain between the Party and the people of restricted political and individual freedoms in return for economic growth has been broken.  And it had been broken because the Party's need for control and lack of transparency directly led to the outbreak in the first place.  The China slowdown already led some to question whether China would be able to meet its commitments under the Phase One trade deal.  That topic hasn't been mentioned for months now and there is certainly no talk of future negotiations.  If anyone thought China could stimulate its way out of the virus slump, then China 2020 is not the China of 2009.  Already mired in debt, with limited capacity to absorb any further infrastructure investment and a private sector which is battered and bruised this isn't a China will can save the world economically.
In early March as the virus and the economic impact started to be felt into this mix the Saudis decided to launch a price war with Russia in the crude oil market.  This led to an incredible supply driven price collapse which saw crude fall over 25% in a day.  Such a price war would have been major headlines for weeks within financial markets yet even this now is lost in the noise of Covid-19.  The supply side collapse has now been mirrored by a demand side collapse as planes don't fly and cars remained parked as home!
China pioneered harsh lockdown measured across entire cities, provinces and then the country as the world looked on amazed and bewildered.  Now those same measures are used in virtually every country with varying levels of success and effectiveness.  What is common though is the level of economic distress.  The virus response isn't just causing a recession for a few months but is causing a full-blown depression across the world economy.  Hopeful analysts talked after the China lockdowns of V or U-shaped recoveries.  Hopes about central banks cutting rates and providing liquidity to calm markets were the automatic response of those failing to realize what was coming down the line.
For nearly 30 years for markets "buying the dip", that is, buying stocks once they fell sharply was a good investment. Central banks did act to stem market falls and banks were largely extended ever cheaper and more flexible credit.  This time though the economic impact will leave tens of millions unemployed with very few alternatives.  Unlike in China where the recovery efforts, at least for the moment are somewhat muted European governments are blowing through borrowing limits to directly aid citizens.  Even the Germans who constitutionally can't run a budget deficient have woken up to the crisis and plan to spent perhaps 10% of GDP by way of support.  The UK Chancellor in his scheduled budget address announced the government would directly help companies pay up to 80% of workers' wages as long as they were kept on the books and not laid off.  That though has come too late for some as firings have already started.  A business can't be a going concern with zero revenue and zero customers yet that is exactly what the lockdowns means for millions of businesses.
Some may look to China as a success story but China's problems are perhaps only beginning.  They have got through the initial health consequences of the virus but the economy isn't back to normal by any means.  With the rest of the world in lockdown Chinese no longer can travel overseas, they can't send their children overseas, not will their business contacts come to China.  That isn't the normal of the past 30 years of reform and opening.  With growth targets so out of reach for this year a more enlightened leadership would look to change policy yet Xi Jinping shows no sign that changing his ways.  The crisis has been used to promote the importance of a strong state.
There continues to be postings on Wechat and other social media platforms calling for political change and more openness as Chinese citizens realize that the outbreak was hidden and downplayed by politicians both locals but also at the Central level.  The last thing the Party wants is an angry middle class no longer able to engage globally and one whose property prices are now likely falling!
The Communist Party are actively rewriting the history of the virus downplaying or ignoring the many deliberate failings and playing up the massive response effort and even blaming others for the virus.  For those who think this too big for the Party to cover up they should not forget the official accounts of Tiananmen Square.  Generations have grown up with virtually zero knowledge of those events and more recently the camps in Xinjiang are largely unknown to most Chinese, and even if known most know better than to question the official line.  How long will it before Wuhan Covid19 becomes doctored beyond recognition on the official record?
What will be the legacy of the virus?  Predictions are being made how all aspects of our lives will change in the future after the dislocations of Covid19.  More working from home will change how companies think of themselves and by extension of how employees relate to their corporate employer and their fellow worker.  If corporates work practices change that will ultimately lead to how cities and office developments are designed and the relationship between commuter suburbs and city centers.  Open borders and free movement of people is an area which will draw much attention, the openness and freedom within Europe's Schengen Area has been much criticized as the virus spread.  Tracking and tracing of travellers between countries and within countries may become more common as technology installed in phones has shown its potential to provide realtime information to governments.  Such loss of privacy may seem beneficial now but China has already shown the more sinister side of such realtime tracking in Xinjiang.
Having seen the first outbreak, yet also seemingly being the first to recover and remove quarantines how does China fare as the immediate consequences of the virus fade?  China of course presents itself as now a savior and helper to the world yet that story will be short lived.  The legacy will be negative for China.  The trade war was already starting to readjust globalization, the virus will only hasten that move.  Too many governments around the world have been shown to be too exposed not only to a China supply chain but even global supply chains especially in critical medical supplies and medicines.  Closing of borders has hampered movement of goods whether that was the intention or not.  After years of hollowing out of US manufacturing across many industries perhaps now there will be a realization that chasing the cheapest price is not the only measure of importance.  Having domestic producers of medicines and other critical equipment is a matter of national security.  That is not a call to stop global trade, nor is it a call to close borders but the past few weeks have exposed the weaknesses of globalization even between allies which feel under pressure.  China will suffer from that.  What was already going to be a difficult decade has had the worst of starts.  The Party will come under tremendous pressure domestically within China and as much as it thinks it can assume global leadership as America falters it will fail there too.  The world won't turn away from China, but it will be far more wary of it.  Wary of its politics, wary of its information, wary of its narrative.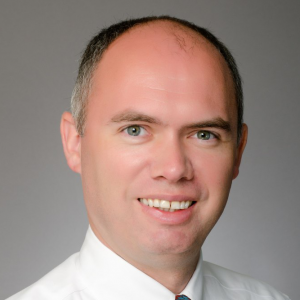 フレイザー・ハウイー(Howie, Fraser)|アナリスト。ケンブリッジ大学で物理を専攻し、北京語言文化大学で中国語を学んだのち、20年以上にわたりアジア株を中心に取引と分析、執筆活動を行う。この間、香港、北京、シンガポールでベアリングス銀行、バンカース・トラスト、モルガン・スタンレー、中国国際金融(CICC)に勤務。2003年から2012年まではフランス系証券会社のCLSAアジア・パシフィック・マーケッツ(シンガポール)で上場派生商品と疑似ストックオプション担当の代表取締役を務めた。「エコノミスト」誌2011年ブック・オブ・ザ・イヤーを受賞し、ブルームバーグのビジネス書トップ10に選ばれた"Red Capitalism : The Fragile Financial Foundations of China's Extraordinary Rise"(赤い資本主義:中国の並外れた成長と脆弱な金融基盤)をはじめ、3冊の共著書がある。「ウォール・ストリート・ジャーナル」、「フォーリン・ポリシー」、「チャイナ・エコノミック・クォータリー」、「日経アジアレビュー」に定期的に寄稿するほか、CNBC、ブルームバーグ、BBCにコメンテーターとして頻繫に登場している。 // Fraser Howie is co-author of three books on the Chinese financial system, Red Capitalism: The Fragile Financial Foundations of China's Extraordinary Rise (named a Book of the Year 2011 by The Economist magazine and one of the top ten business books of the year by Bloomberg), Privatizing China: Inside China's Stock Markets and "To Get Rich is Glorious" China's Stock Market in the '80s and '90s. He studied Natural Sciences (Physics) at Cambridge University and Chinese at Beijing Language and Culture University and for over twenty years has been trading, analyzing and writing about Asian stock markets. During that time he has worked in Hong Kong Beijing and Singapore. He has worked for Baring Securities, Bankers Trust, Morgan Stanley, CICC and from 2003 to 2012 he worked at CLSA as a Managing Director in the Listed Derivatives and Synthetic Equity department. His work has been published in the Wall Street Journal, Foreign Policy, China Economic Quarterly and the Nikkei Asian Review, and is a regular commentator on CNBC, Bloomberg and the BBC.